Scotland Vs Belgium Facebook Ts & Cs
4 September 2018, 14:38 | Updated: 21 August 2019, 10:12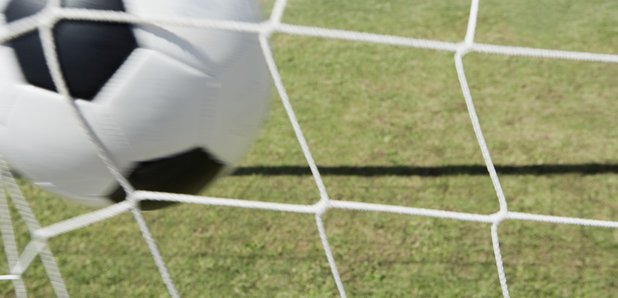 Scotland Vs Belgium Facebook Ts & Cs
RULES
1. The following rules ("Specific Rules") together with the general competition terms and conditions (which can be found at http://www.capitalfm.com/terms-conditions) (the " Competition Terms and Conditions") of Communicorp UK (as defined in the Competition Terms and Conditions) apply to The Script radio competition (the "Competition") which will run on from 15:00 on the 4th of September to 00:00 on the 7th of September Capital Scotland (the "Radio Station").
2. Anyone who enters the Competition (an "Entrant") will be deemed to have read and accepted the Specific Rules and the Competition Terms and Conditions and will be bound by them.
Details of the Competition:
3. To enter the Competition an Entrant must follow @CapitalFMScotland on Facebook. Watch the presenter video with the football & take a screenshot of the presenter's at the moment the football lands on his head. The entrant must then post the picture in the comments section underneath the video.
5. The winner of the tickets will be picked at random from all entrants.
Eligibility:
7. Must be aged 16 or over
8. Must live within these postcodes
EH1 1
EH1 2
EH10 4
EH10 5
EH10 6
EH10 7
EH11 1
EH11 2
EH11 3
EH11 4
EH12 5
EH12 6
EH12 7
EH12 8
EH13 0
EH13 9
EH14 1
EH14 2
EH14 5
EH15 1
EH15 2
EH15 3
EH16 4
EH16 5
EH16 6
EH17 7
EH17 8
EH18 1
EH19 2
EH19 3
EH21 6
EH21 7
EH21 8
EH22 4
EH22 5
EH23 4
EH25 9
EH26 0
EH26 8
EH26 9
EH27 8
EH28 8
EH3 5
EH3 7
EH3 8
EH3 9
EH30 9
EH31 2
EH32 0
EH33 1
EH33 2
EH34 5
EH39 4
EH4 1
EH4 2
EH4 4
EH4 6
EH4 3
EH4 5
EH40 3
EH41 3
EH41 4
EH46 7
EH47 0
EH47 8
EH47 9
EH48 1
EH48 2
EH48 3
EH49 6
EH5 2
EH5 3
EH51 9
EH52 5
EH52 6
EH53 0
EH54 6
EH54 8
EH54 9
EH6 4
EH6 5
EH6 6
EH6 8
EH7 4
EH7 6
EH7 4
EH8 8
EH8 9
EH9 1
FK1 1
FK1 2
FK1 4
FK1 5
FK1 2
FK10 1
FK10 2
FK10 3
FK10 4
FK12 5
FK13 6
FK14 7
FK15 0
FK15 9
FK2 0
FK2 7
FK2 8
FK2 9
FK2 0
FK2 7
FK3 0
FK3 8
FK4 1
FK4 2
FK5 4
FK6 5
FK6 6
FK6 6
FK7 0
FK7 7
FK7 8
FK7 9
FK7 7
FK7 9
FK8 1
FK8 3
FK8 3
FK9 4
FK9 5
G 1 1
G 1 1
G 11 5
G 11 6
G 11 7
G 12 0
G 12 8
G 12 9
G 13 1
G 13 2
G 13 3
G 13 4
G 14 0
G 14 9
G 15 6
G 15 7
G 15 8
G 20 0
G 20 6
G 20 7
G 20 8
G 20 9
G 21 1
G 21 2
G 21 3
G 21 4
G 22 5
G 22 6
G 22 7
G 23 5
G 3 6
G 3 7
G 3 8
G 3 8
G 31 1
G 31 2
G 31 3
G 31 4
G 32 0
G 32 6
G 32 7
G 32 8
G 32 9
G 33 1
G 33 2
G 33 4
G 33 6
G 34 0
G 34 9
G 4 0
G 4 9
G 40 1
G 40 2
G 41 2
G 41 3
G 41 4
G 41 5
G 42 0
G 42 7
G 42 8
G 42 9
G 43 1
G 43 2
G 44 3
G 44 4
G 44 5
G 45 0
G 45 9
G 46 6
G 46 7
G 46 8
G 5 0
G 5 8
G 51 1
G 51 2
G 51 3
G 51 4
G 52 1
G 52 2
G 52 3
G 52 4
G 53 5
G 53 6
G 53 7
G 60 5
G 61 1
G 61 2
G 61 3
G 61 4
G 62 6
G 62 7
G 63 0
G 64 1
G 64 2
G 66 1
G 67 2
G 67 3
G 67 4
G 69 6
G 69 7
G 69 9
G 71 5
G 71 8
G 72 0
G 72 7
G 72 8
G 72 9
G 73 1
G 73 2
G 73 3
G 73 4
G 73 5
G 74 2
G 74 3
G 74 4
G 75 0
G 75 9
G 76 0
G 76 7
G 76 8
G 77 5
G 77 6
G 78 1
G 78 2
G 78 3
G 78 4
G 81 1
G 81 2
G 81 3
G 81 4
G 81 5
G 81 6
G 82 1
G 82 2
G 82 3
G 82 4
G 82 5
G 83 0
G 83 8
G 83 9
G 84 0
G 84 7
G 84 8
G 84 9
KY1 1
KY1 2
KY1 3
KY10 2
KY10 3
KY11 2
KY11 4
KY11 8
KY12 7
KY12 8
KY12 9
KY14 6
KY14 7
KY15 4
KY15 5
KY15 7
KY2 5
KY2 6
KY2 6
KY3 9
KY3 0
KY4 0
KY4 8
KY4 9
KY4 9
KY5 0
KY6 1
KY6 3
KY6 1
KY7 4
KY7 5
KY7 6
KY7 5
KY8 1
KY8 4
KY8 4
KY9 1
ML1 2
ML1 3
ML1 4
ML10 6
ML11 0
ML11 9
ML2 0
ML3 6
ML3 7
ML3 8
ML3 7
ML4 2
ML5 1
ML6 0
ML6 6
ML6 8
ML7 4
ML8 4
ML8 4
ML9 3
PA1 1
PA1 2
PA1 3
PA1 3
PA13 4
PA14 5
PA14 6
PA15 1
PA15 2
PA15 3
PA15 4
PA16 0
PA16 7
PA16 8
PA16 9
PA19 1
PA2 0
PA2 6
PA2 7
PA2 8
PA2 9
PA2 6
PA23 7
PA23 8
PA3 2
PA3 3
PA3 4
PA3 2
PA4 0
PA4 8
PA4 9
PA4 0
PA5 0
PA5 8
PA5 9
PA5 9
PA6 7
PA7 5
PA8 7
PA8 7