Nicki Minaj Starts A Twitter Poll To Get Fans Help On When Her Album 'Queen' Is Released
1 August 2018, 12:18 | Updated: 1 August 2018, 13:50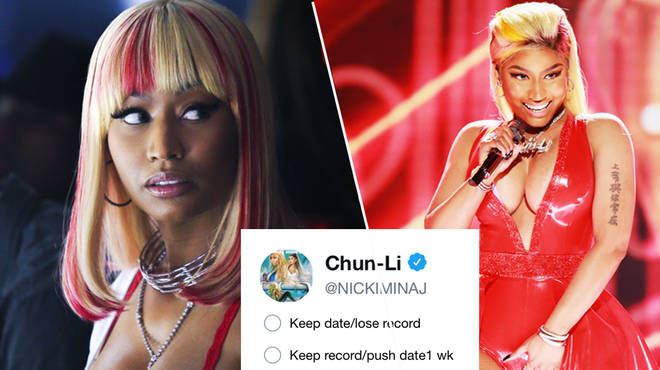 Nicki Minaj's long awaited album 'Queen' is meant to be released on 10th August, but the rapper has started a Twitter poll to ask fans whether they want it as it is, or are cool with a week delay whilst a very special track is sorted out...
The countdown to Nicki Minaj's fourth album 'Queen' has been underway for some months now, but a last minute dilemma has left her torn over whether to release the album on the set date of August 10th, or whether to push it back a week to allow for a track with 'one of the greatest rappers of all time' to be added on.
The 'Chun-Li' rapper is so confused, she took to Twitter to ask for fans to vote on a poll about what decision she should make, and naturally, a might debate about just what Nicki should do has begun.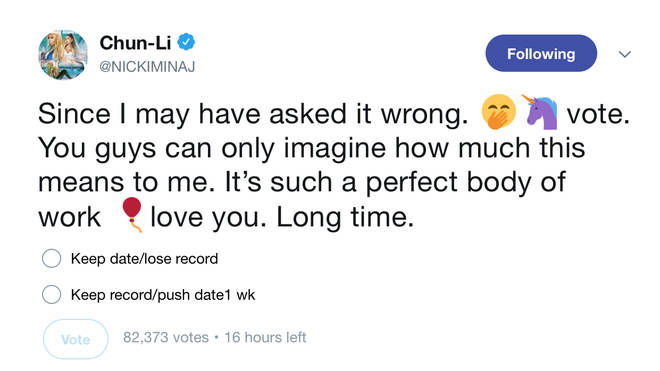 She can always release the song later as a single, why push the entire album back a week for one song?

— Dylan Seeborg (@DSeeborg) August 1, 2018
PUSH IT BACK

— I Said I like It like that 🌴 (@Gayboy6_9) August 1, 2018
In a since deleted tweet she also revealed the track contains a sample from an old 'Tracy Chapman' song, which is yet to be cleared to appear on the album.
The tweet read: "So there's a record on #Queen that features 1of the greatest rappers of all time. Had no clue it sampled the legend #TracyChapman - do I keep my date & lose the record? Or do I lose the record & keep my date? 🤦🏽‍♀️ do we push #Queen back 1week? Ugh! I'm torn, y'all help."

Fans are so impatient for the album they've been DM'ing Tracy Chapman herself, trying to persuade the singer to allow Nicki to use the sample, something the rapper appeared to be embarrassed by.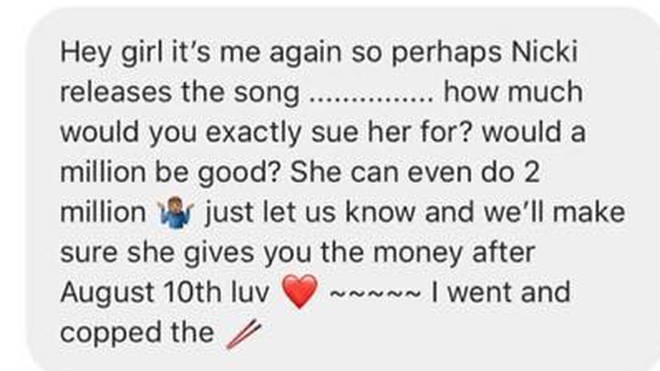 Opinion is definitely divided over the matter, but one thing is certain, a very special album is on it's way, something Nicki herself has described as 'a perfect body of work', so if it means being patient, we're all in!
>Download Our Brand New App For All The Latest Nicki Minaj News