Hindu Preacher Pleads Guilty To Sexual Offences
4 September 2018, 17:55 | Updated: 4 September 2018, 17:57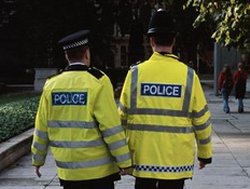 Rajani Mohanilal, 76, of Silverdale Drive, Leicester, pleaded guilty to two counts of sexual assault on a female, each count was on more than ten occasions
He pleaded guilty to two further counts of causing a female 13 or over to engage in a non-penetrative sexual activity, both being on at least ten occasions
The trial against Mohanilal began yesterday (Monday 3 September) at Leicester Crown Court but on the second day of the trial he entered his guilty plea.
He is due to be sentenced on Friday 14 September. In the interim the judge ordered that Mohanial be placed on the Sex Offender's Register for life.
The court heard how Mohanial claimed he was a disciple of a Guru in India and following the leaders death he was given authority to continue with the teachings.
The victims in this case attended prayers at a place of worship in the Rushey Mead area of Leicester and at the defendant's home address, where they were subjected to sexual assaults between 2008 and 2013.
DC Shaheen Hovell was the officer involved in the investigation. She said: "Mohanial abused his position of trust within the local community and had no regard for the effect his crimes would have on the victims, one of whom was just a teenager when the offences began.
"The victims have been extremely brave throughout the process, from the initial report all the way through to the court process. This was in no way easy for them; the defendant was well-known in their local community and speaking out about these offences was extremely difficult for them.
"We are pleased that he has been convicted and we hope this case gives other victims the courage to come forward and report crimes against them. It doesn't matter when the offences have taken place we can still investigate and prosecute individuals.
"We have specialist officers who can guide you through the process and put you in touch with support agencies. Please don't suffer in silence and contact 101."