Claire In Her American Apparel Underwear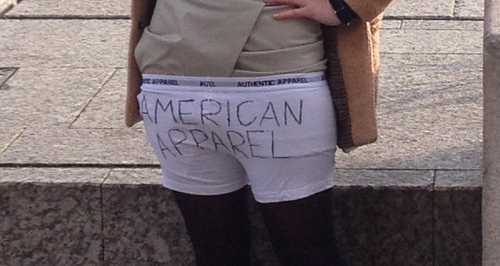 We're a big fan of 5 Seconds Of Summer and their new song, She Looks So Perfect! We've noticed some of their lyrics are a bit odd...

"She looks so perfect just standing there in my American Apparel underwear"
Who is this girl and why is she standing about in someone else's pants? Maybe this is the norm in Australia, where the boys are from!
So we thought we'd find out what the East Midlands thought of Claire standing over there in her "American Apparel" underwear...
This is what you lot thought...
February 28, 2014
@tomandclaire She looks so perfect standing there

— FOLLOWMEJAMIELAING (@_gemmatomlinson) February 28, 2014
@tomandclaire hmmm next time can you swap American Apparel for victorias secret? Happy to wait for warmer weather ;-)

— Andrew Turner (@hazwastechem1) February 28, 2014
And here's Claire strutting her stuff in her American Apparel underwear