Domino's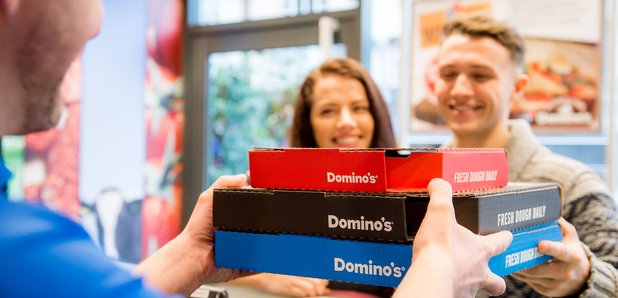 Domino's Pizza Group is the UK's leading pizza brand and a major player in the Republic of Ireland.
They're passionate about delivering hot, great tasting, freshly handcrafted pizzas to customers. This relentless focus has helped them become the UK's leading pizza brand.

They're committed to offering choice, and with thousands of combinations on their menu, customers have plenty of options. Their pizzas are made with great quality sourced ingredients, such as fresh creamy 100% mozzarella, vine-ripened tomato sauce, and their signature fresh dough.
As well as having great tasting pizzas, they're persistent in our pursuit of technology, helping to make their customers' lives that little bit easier. They work hard to make ordering quick and easy, putting customers in control.