Zara Larsson Tweeted A Photo Of A Hot British Model, Tracked Him Down & Now They're Legit Dating
20 June 2017, 12:36 | Updated: 15 September 2017, 11:33
Best looking couple potentially ever?
Twitter wasn't ready for the perfection that is Zara Larsson and her supposed new boyfriend, British model Brian Whittaker.
And their story is a legit modern day fairytale.
> WATCH: It FINALLY Happened - Roman Kemp Proposed To Zara Larsson At The #CapitalSTB... And She Said YES!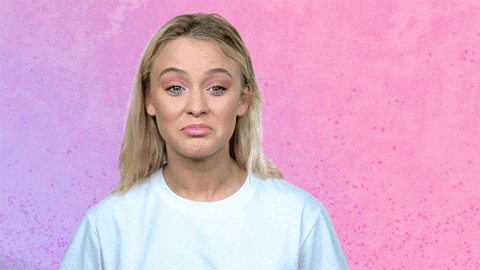 Whilst we're not 100% sure how the pair actually met, Zara tweeted her love for the model back in November 2015, as a fan kindly pointed out.
Zara Larsson won the game y'all pic.twitter.com/bFnkflHXD6

— sami (@samilarsson) June 17, 2017
Since then, they've been spotted hanging out on Snapchat and Zara (who is basically the Queen of Twitter) has liked a number of posts about Brian. There's even been some cute social media exchanges between the devilishly attractive duo.
There was the time that Zara liked a comment about her being madly in love with Brian.
the floor is brian

zara: pic.twitter.com/J4xDAfNyTH

— josi (@jooosephinee) June 18, 2017
And then there was the tweet she liked when she got 'engaged' to Roman Kemp...
June 10, 2017
And the one about her being unable to hide her relationship...
Zara trying to hide her relationship with Brian pic.twitter.com/Sf0URWT7KV

— Liz (@ZaraLiarssonn) May 30, 2017
And the cute (if slightly strange) reply to Brian's handsome AF photos...
June 3, 2017
Oh, and then she basically broke the internet when she came right out and said that she was in love...
Hello everyone I just wanted to tell y'all than I'm in love so the next album will probably be cheesy

— Zara Larsson (@zaralarsson) June 17, 2017
... which he then retweeted.
#INFO | Brian polubił posta Zary, w którym przyznaje, że jest zakochana pic.twitter.com/BTTYRgCckz

— Zara Larsson Poland (@zarapllarsson) June 18, 2017
Yeah... she's not even trying to hide it anymore.
The process until zara posts brian's photo pic.twitter.com/voGKI58Yb8

— lina loves zara (@zaraismymom) June 20, 2017
And then there was the time that he was cute AF.
Brian liked and commented on Zara's latest Instagram post pic.twitter.com/eExAPN0Lo4

— Brian & Zara Updates (@updateszrian) May 31, 2017
FYI, we're 100% shipping this and it looks like we're not the only ones.
Today I learnt that pop star Zara Larsson's new boyfriend is younger than me (I was born in November 1998).

How is this possible? pic.twitter.com/kEdOrqeTOF

— Sam Wren (@SamEnglishGamer) June 19, 2017
zara larsson has a boyfriend i'm so sad

— padre (@audieezzzyy) June 19, 2017
zara larsson and brian whittaker are deadass so cute i ship them already pic.twitter.com/uJZQmESeai

— a (@astrolance) June 19, 2017
ZARA LARSSON AND BRIAN WHITTAKER I CRIED

— z (@dawaltons) June 19, 2017
Remember when Zara NAILED it on our Summertime Ball 2017 stage?