WATCH: So Troye Sivan Got DMs From A HUGE Pop Star And Now They're, Like, Total BFFs!
21 April 2016, 09:10 | Updated: 21 April 2016, 14:38
Find out which pop lady's been sliding into DMs with Mr. Sivan!
Capital's Roman Kemp had Troye Sivan on the show last night and as well as being an all round EPIC guest - and lovely chap to boot - he ALSO revealed an amazing nugget of pop gossip!
The 'Wild' star opened up about a new pop friendship he's forged after spotting a rogue DM in his Twitter inbox - from one of the BIGGEST chart stars on the planet right now.
Troye told Roman he was scrawling through Twitter when he realised Meghan Trainor had sent him a cheeky little DM to say hello, so NATURALLY he got straight on his phone to text he lady back and the rest, as they say, is history!
"I follow a lot of people on Twitter so I miss DMs all the time and the other day I was going through DMs and I saw a DM from Meghan Trainor that I'd just missed!" Troye exclusively told us. "She was just being really, really nice and wanting to text, so I texted her and I was like, 'Hey, it's Troye!' And she just wrote back, 'Sivan?' And I was like yeah, and then we had a little conversation and she's really nice.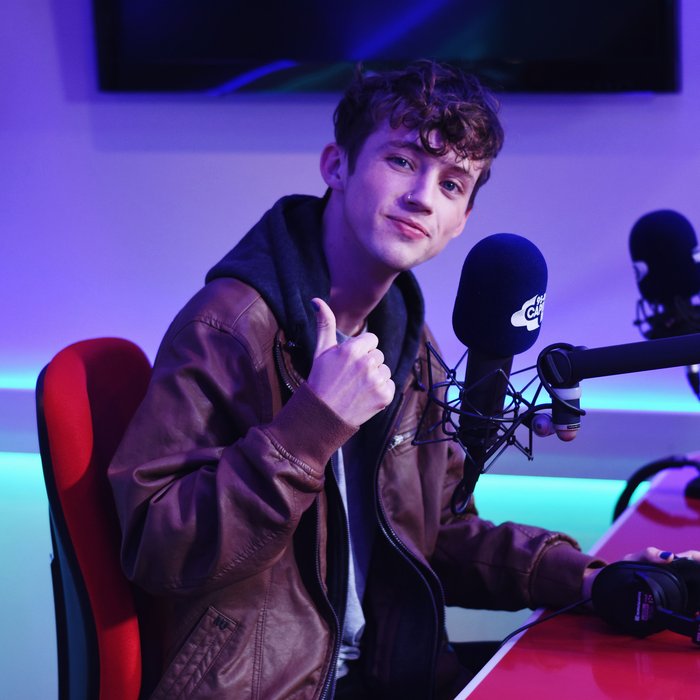 You may also like...