The Script – 'Rain' (Live At The Jingle Bell Ball 2017)
10 December 2017, 20:38
Whilst there was no snow inside The O2, The Script sure made it rain with an epic performance at the #CapitalJBB!
Having performed at Capital's Jingle Bell Ball With Coca Cola on several occasions before, we knew that The Script could boss the stage, but who knew they had this in their locker!?
Their latest album 'Freedom Child' was instantly loved by fans upon its release earlier this year and smashed straight into the chart at the number one spot.
This was the first time the band had performed 'Rain' in front of 20,000 screaming fans at London's O2 and it made for one seriously special moment for everyone inside the place. What a set.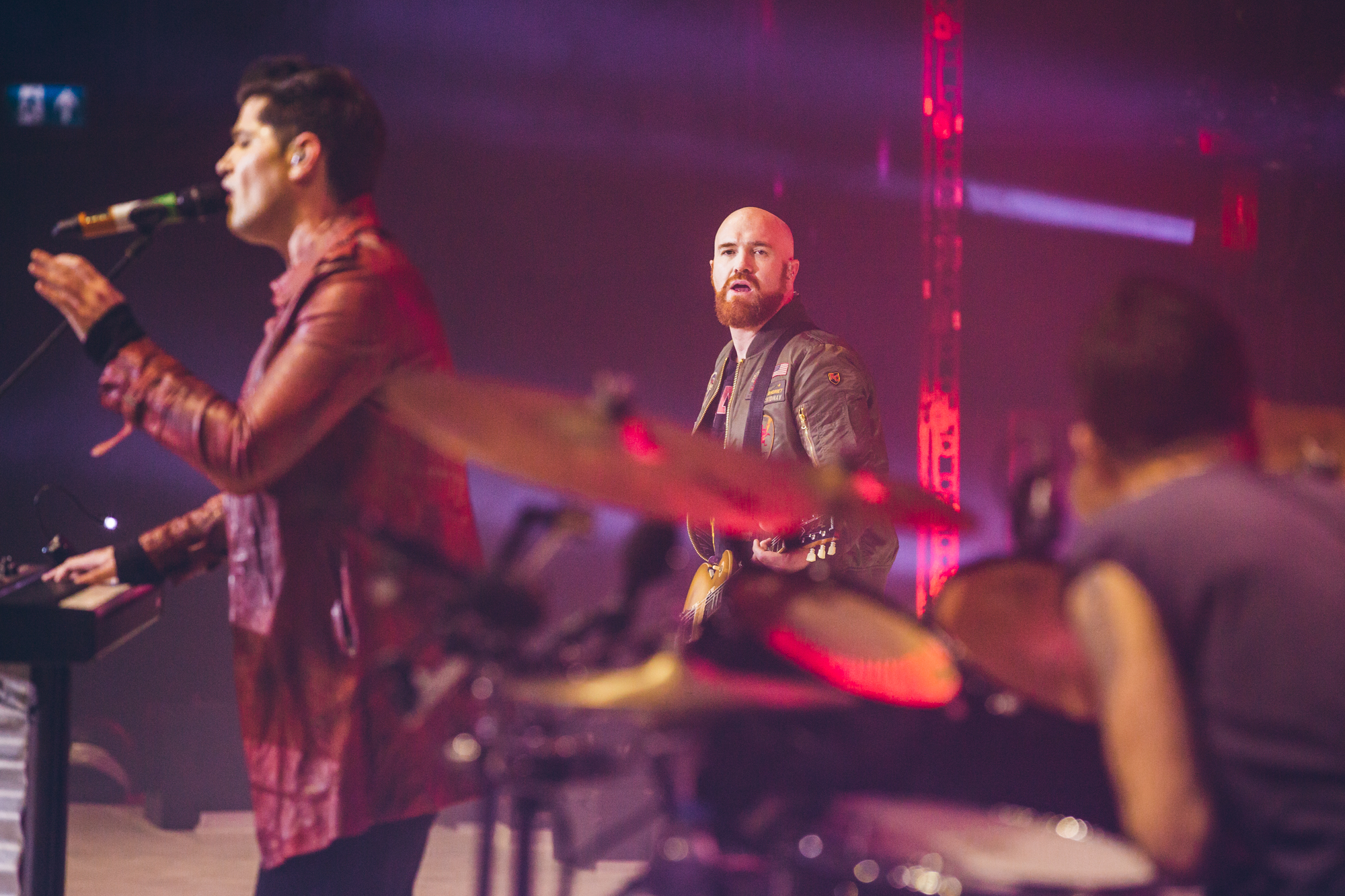 The Script Jingle Bell Ball 2017 Setlist
'Break Even'
'Hall Of Fame'
'Superheroes'
'The Man Who Can't Be Moved'
'For The First Time'
'Rain'
The Script 'Rain' Lyrics
Woke up this morning, can't shake the thunder from last night
You left with no warning and took the summer from my life
I gave you my everything, now my world it don't seem right
Can we just go back to being us again?

'Cause when I'm sitting in the bar
All the lovers with umbrellas always pass me by
It's like I'm living in the dark
And my heart's turned cold since you left my life
And no matter where I go
Girl, I know if I'm alone, there ain't no blue sky
I don't know what I'm doing wrong

'Cause baby, when you're gone
All it does is rain, rain, rain down on me
Each drop is pain, pain, pain when you leave
It's such a shame we fucked it up, you and me
'Cause baby, when you're gone
All it does is rain

And it feels like
Oh-oh-oh-oh-oh-oh
Oh-oh-oh-oh-oh-oh
And it feels like
Oh-oh-oh-oh-oh-oh
'Cause baby, when you're gone
All it does is rain

Yeah
I tried to find shelter here in the arms of someone new
But I'd rather be there under the covers just with you, ooh
'Cause you were my everything, now I don't know what to do
Oh, I'm caught up in the storm

'Cause baby, when you're gone
All it does is rain, rain, rain down on me
Each drop is pain, pain, pain when you leave
It's such a shame we fucked it up, you and me
'Cause baby, when you're gone
All it does is rain

And it feels like
Oh-oh-oh-oh-oh-oh
Oh-oh-oh-oh-oh-oh
And it feels like
Oh-oh-oh-oh-oh-oh
'Cause baby, when you're gone
All it does is rain

'Cause when I'm sitting in the bar
All the lovers with umbrellas always pass me by
It's like I'm living in the dark
And my heart's turned cold since you left my life
And no matter where I go
Well, I know if I'm alone, there'll be no blue sky
I don't know what I'm doing wrong

Baby, when you're gone
All it does is rain, rain, rain down on me
Each drop is pain, pain, pain when you leave
It's such a shame we fucked it up, you and me
'Cause baby, when you're gone
All it does is rain

And it feels like
Oh-oh-oh-oh-oh-oh
Oh-oh-oh-oh-oh-oh
And it feels like
Oh-oh-oh-oh-oh-oh
'Cause baby, when you're gone
All it does is rain