EXCELLENT News For Fans Of The Saturdays! They're Already Planning Their Next Album
12 August 2014, 11:06 | Updated: 12 August 2014, 12:12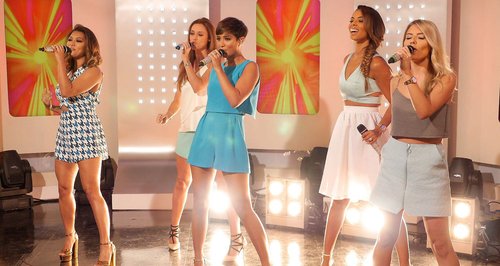 The Saturdays' greatest hits album 'Finest Selection' is definitely NOT the last you'll hear from the band.
Fans of The Satrudays can all breathe a collective sigh of relief – the girls have confirmed that there definitely WILL be another album after their greatest hits.
The Sats have just released their 'Finest Selection: The Greatest Hits' album which lead many fans to believe that it may be the last album for the band, but they have denied that they are planning to split.
Speaking on This Morning, Una Foden revealed, "We're actually doing another album - we've got another coming out after the greatest hits, so its definitely not the last. We've got plenty more to come."
The album they are about to start working on will be their sixth studio release, following on from 'Living For The Weekend' which was released in 2013.
And with another album comes another collection of ah-mazing music videos – we can't wait!
'Finest Selection: The Greatest Hits' is out now.
You may also like…