Stormzy's Hilariously Revealed Exactly How He Ended Up Stuck In The Ladies' Toilets At The MTV EMAs
15 November 2017, 15:59
Now we finally know how the whole thing happened...
Whilst the performances were amazing and some brilliant artists won much deserved awards, the biggest moment of the MTV EMAs 2017 was Stormzy getting stuck in the ladies' toilets.
Yep, the Grime star somehow managed to find himself trapped in the womens' toilets, sharing his panic on Snapchat, but he's now explained exactly how it all went down.
> WATCH: "I Would Merk 'The Chase'" Vows Stormzy, As He Takes On The Governess In HYSTERICAL Quiz
Speaking to Capital's Roman Kemp, Stormzy explained, "Do you know, it's so mad. I always forget that if I Snapchat something – this sounds so naïve – but I'm still used to snapping and thinking 'oh it's just my mates'. I always forget it's broadcast to the world."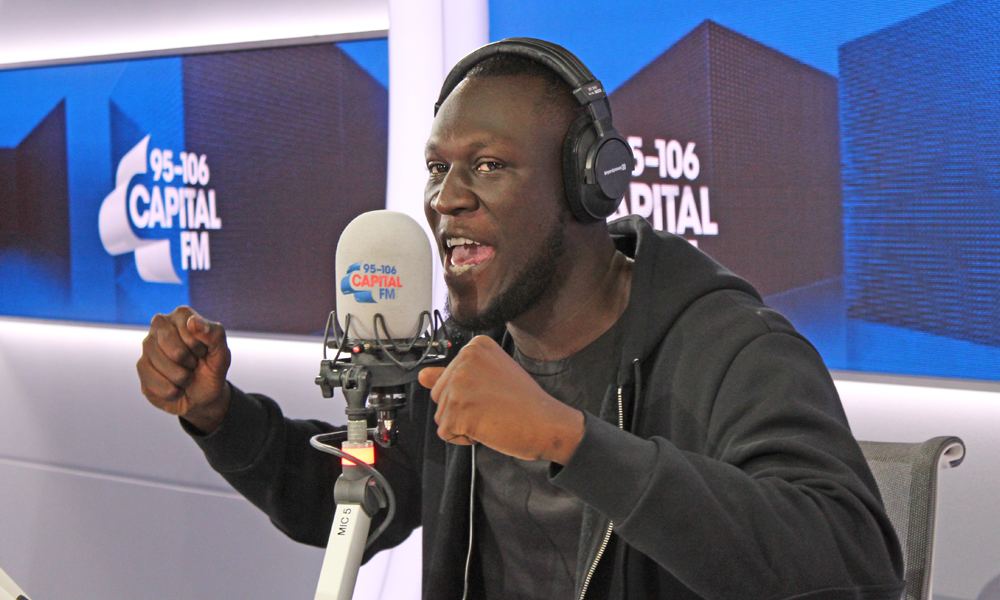 (Pic: Capital)
He went on to add, "But I was in there and I could just hear loads of voices, and I'm thinking 'wait, hang on, what's going on here?'. I could just hear loads of female voices, I'm thinking 'nah… I know what this is, I've been stitched up'."
Explaining why he was in the ladies' and not the gents' toilet, Stormzy revealed, "You know when you're running to the toilet, and I've seen the gents and I went into the gents and I remember smelling it and it was mad. So I've run out the gents and just ran into the next one but I can't even remember seeing a sign."
Describing how his friend managed to help him escape the toilet, Stormzy told Roman, "Kenneth. I was just texting Ken like 'yo, alright, listen, I think I'm in the girls toilets'. Because you see - because the walls are so thin, I didn't know whether the voices were coming from behind me."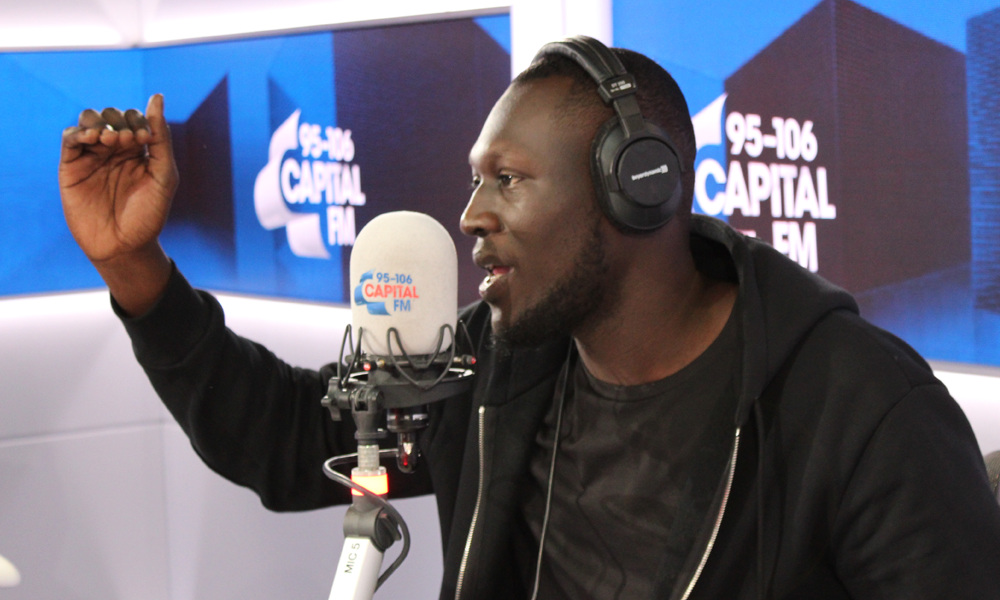 (Pic: Capital)
"But I was like 'no, I think I'm in the girls toilets and I'm not trying to come out, and like just, and like pop out on everyone, that's mad'. I was like 'no, no, no, I don't need this, I don't need this incrimination. Ken come get me please'."
However Kenneth struggled to find which toilet his pal was in, as Stormzy explained, "He was just texting me, he was trying to locate which… he was like 'are you on the far right?' I was like 'yeah the last cubicle.' He was like 'yeah just wait there'."
"And then Anne-Marie's across the road, she's in the other toilet brushing her teeth so I'm thinking 'oh my days, man, I'm gonna look like the creepiest dog', like just climbing out the cubicle like 'hey ladies'. But we got out in the end, we got out in the end."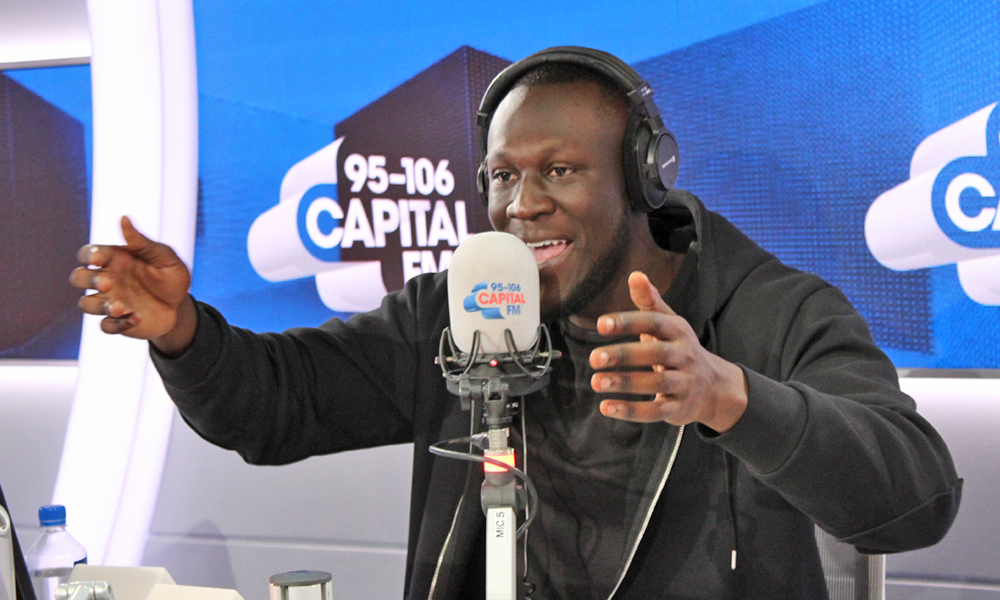 (Picture: Capital)
Not exactly a bog standard night for the 'Big For Your Boots' star and one we're sure he won't forget for a long time!
> Download Our Fancy New App For Loads More Awesome Stormzy Chat!
Whilst you're here, check out Stormzy's majestic performance at the #CapitalSTB earlier this year...