A Newspaper Confused Stormzy With Footballer Lukaku, And Stormzy's Spoken Out - He's NOT Happy!
11 July 2017, 11:12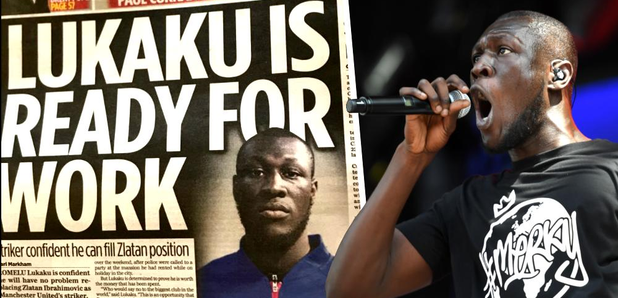 Someone's in deep, deep trouble.
Stormzy is an English grime and hip hop artist. He's won two MOBO Awards, and has been nominated for the British Breakthrough Act at this year's BRITs.
His debut solo album, 'Gang Signs & Prayer', debuted at the number one spot on the charts. He does not play football professionally.
> EXCLUSIVE: Ed Sheeran Reunited With Stormzy To Perform A Huge Live Version Of 'Shape Of You'... WOW!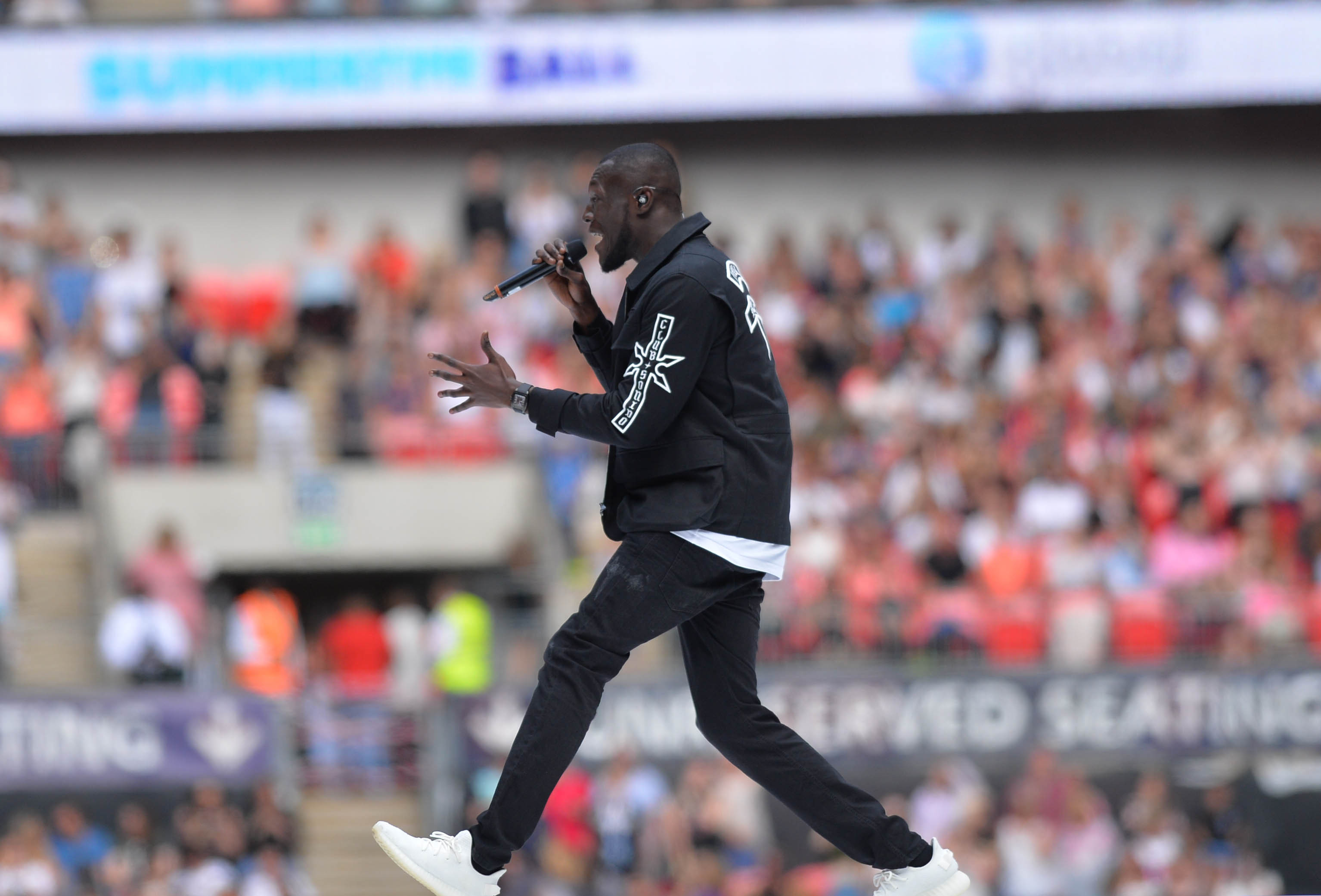 Pic: PA Images
Romelu Lukaku is a Belgian professional footballer. He has played for Chelsea and Everton, and is currently a striker for Manchester United. He is one of only five players to score 50 Premier League goals before his 23rd birthday.
He has been awarded with UEFA Europa League Top Goalscorer: 2014–15. He does not rap professionally.
There. You have it. These two are very different people. But try telling that to Irish newspaper, 'The Herald', who were forced to issue an apology, following their use of rapper Stormzy's photo to accompany a story on Lukaku.
That awkward moment when you mistake Stormzy for Lukaku.

/@graemetighe pic.twitter.com/2bwnctiR2q

— Andrew Bloch (@AndrewBloch) July 10, 2017
It soon became a viral sensation, with people outraged by the blatant error, and we weren't the only ones shocked by it - the 'Big For Your Boots' star chimed in, writing "I don't find none of this funny btw don't wanna sound like the party pooper who missed the joke... [sic]".
I don't find none of this funny btw don't wanna sound like the party pooper who missed the joke...

— #GSAP (@Stormzy1) July 10, 2017
> Download Our App To Catch Up On All Of The Latest Celebrity News
The paper's editor has gone on to make a statement following the massive mistake, saying "Hands up, we got it badly wrong.
"To be honest, we are totally embarrassed and want to say sorry to all involved and our readers for the error," continued the editor, Alan Steenson.
This isn't the first time, however, the comparison between Stormzy and Lukaku has been made - the artist has even joked about it himself...