NBC Newsreader Raps 'Gin And Juice' By Snoop Dogg And It's Perfection!
22 April 2014, 14:38 | Updated: 6 May 2014, 11:28
Jimmy Fallon has once again taken the dubbed videos phenomenon to a whole new level.
An NBC newsreader and his team of reporters can be seen rapping the lyrics to Snoop Dogg's 'Gin And Juice' in one of the most impressive dubbed videos yet.
Over the years we've seen President Obama singing the likes of 'Sexy & I Know It' by LMFAO and Bill Clinton giving 'Blurred Lines' a makeover.
This video comes courtesy of chat show supremo Jimmy Fallon courtest of The Tonight Show.
Taking clips from Brian Williams' reports – the video is all sorts of wonderful and ends with a sultry stare from the newsreader.
Meanwhile, today has also seen a video of a 3 year-old contestant on China's Got Talent doing the rounds online.
The young hopeful dances his heart out and leaves the judges of the show in shock. Could he be the next Chris Brown or Usher?
Watch the clip by clicking on the picture below: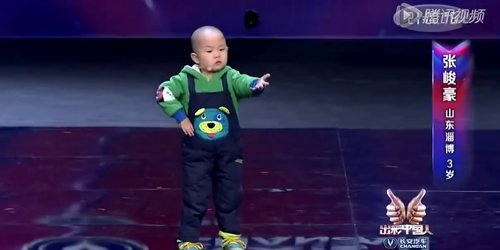 You may also like…