Sigala – 'Say You Do' feat Imani (Live At The Jingle Bell Ball 2017)
11 December 2017, 12:16
Sigala brought Imani along to treat the #CapitalJBB crowd to this stunning vocal performance.
If there's something Capital's Jingle Bell Ball with Coca-Cola is famous for, it's surprise guests – and the first trick up Sigala's sleeve was bringing out Imani for 'Say You Do'.
Combining serious DJ talent with a vocal powerhouse definitely makes for a memorable performance and we could see the whole of London's O2 dancing along with them.
Missed out on the chance to be there? You can relive their performance by clicking play on the video above.
Sigala – Jingle Bell Ball 2017 Set List
'Sweet Lovin''
'Say You Do' feat Imani
'Easy Love'
'Ain't Giving Up'
'Came Here For Love' feat Ella Eyre
'Give Me Your Love' feat John Newman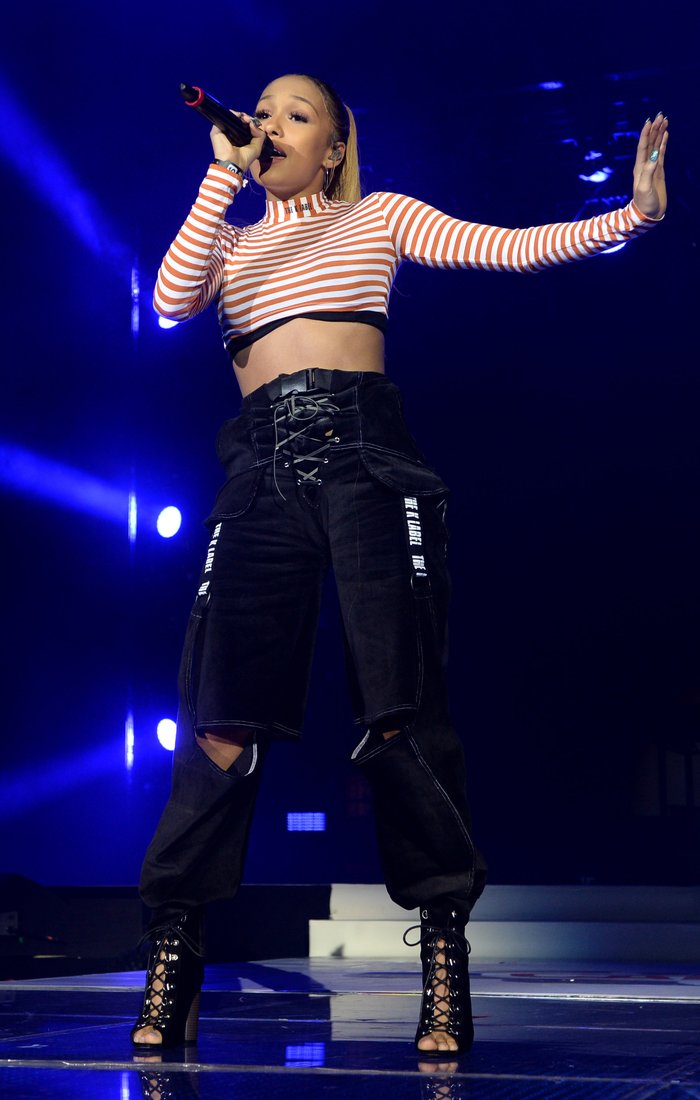 Sigala – ''Say You Do' Lyrics
When you say you love me to me, don't leave me, na na na
Now I got that feeling you without me will break my heart
Cause the sunlight's in my eyes when you're out of sight
You could've seen me shine, I'll tell you one more time
If you love me, love me like you say you do
Then you need to, do what you say you do
If you love me, love me like you say you do
Then you need to, love me like you say you do
Do you love me? Love me like you say you do
Then you need to, love me like you say you do
Love me like you say you do
Now you got me feeling bad, I'm slipping far away from you
And you're doing all the things I said that you should do
But it only lasts so long like the setting sun
So under these blue skies, I'll tell you one more time
If you love me, love me like you say you do
Then you need to, do what you say you do
If you love me, love me like you say you do
Then you need to, love me like you say you do
Love me like you say you do
You gotta love me like you say you do
Say you do, say you do
Holla, holla, tell you what I want, yeah
Gotta, gotta love me like you should, yeah
Holla, holla, tell you what I need, yeah
Gotta love me like you say you do
If you love me, love me like you say you do
Then you need to, do what you say you do
If you love me, love me like you say you do
Then you need to, love me like you say you do
Do you love me? Love me like you say you do
Then you need to, love me like you say you do