Robin Thicke's Wife Paula Patton Reacts To MTV VMAs 2013 Performance
18 September 2013, 15:10
The 'Blurred Lines' singer's partner admits she doesn't see what all the controversy is about.
Robin Thicke's wife Paula Patton has been speaking about her husband's performance at the MTV Video Music Awards with Miley Cyrus and confessed she doesn't see what all the controversy is about.
The 'Give It 2 U' singer was seen with the 'We Can't Stop' female grinding up against him and it was one of the most talked about incidents of the show.
"Honestly, they rehearsed for three days beforehand, and I don't know how not to dance with someone having their booty in your…all my friends do it like that" the actress explained. "And, I don't really know what the big deal is."
She also told Watch What Happens Live: "I didn't know if they thought Miley was going to sit down and play piano like Alicia Keys.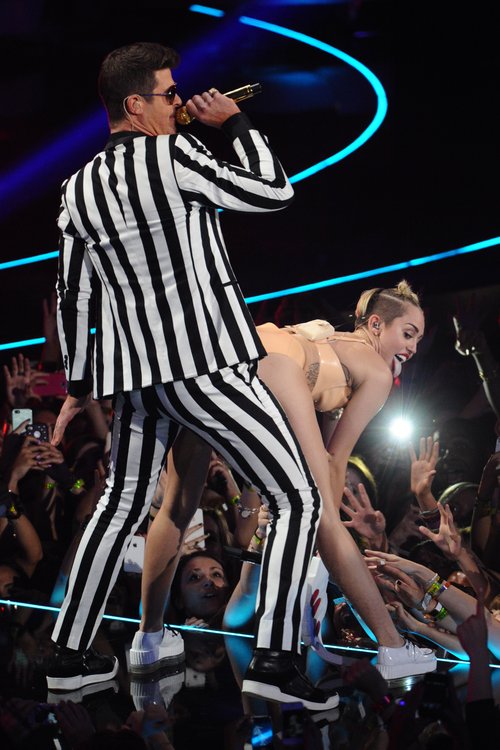 "I don't understand. I didn't get the big deal."
Robin also recently spoke about the performance and said the pair were just being "silly" and having fun.
"The whole point was to excite and provoke and entertain," he said.