Robin Thicke Calls 'Blurred Lines' A "Feminist Movement" On The Today Show – Video
1 August 2013, 12:20 | Updated: 1 August 2013, 13:12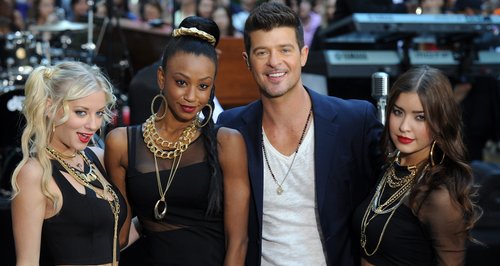 The singer defends his Vodafone Big Top 40 hit single insisting it was made with "respect" in mind.
Robin Thicke has once again hit out at critics of his latest single 'Blurred Lines' and called it "a feminist movement".
The singer was appearing on the Today Show in the US this week where he was quizzed about the lyrical content of the track.
"When we made the song, we had nothing but the most respect for women and — my wife, I've been with the same woman since I was a teenager," he said.
"So for us, we were just trying to make a funny song and sometimes the lyrics get misconstrued when you're just trying to put people on the dance floor and have a good time, but we had no idea it would stir this much controversy. We only had the best intentions."
He was pleased that the track was creating conversation as it's supposed to discuss the relationships between both sexes.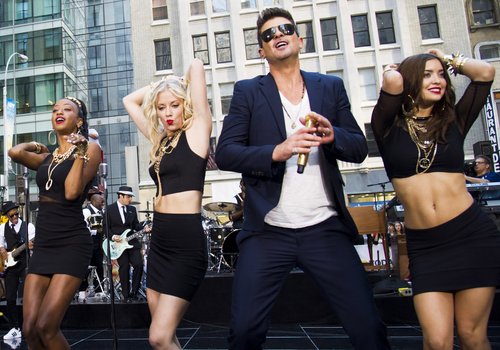 Robin continued: "It's supposed to stir conversation, it's supposed to make us talk about what's important and what the relationship between men and women is, but if you listen to the lyrics it says 'That man is not your maker' — it's actually a feminist movement within itself."
Check out Robin's performance of the song during his appearance on the American morning show below:
Meanwhile, Robin's father Alan Thicke has this week been speaking about his son's success and how proud he is.