"I Really Related To It": Robin Thicke Talks About His New Song 'Back Together' Feat Nicki Minaj
14 August 2015, 14:03
Robin Thicke opens up about the real meaning behind his brand new song – and it's NOT about his ex, Paula Patton.
Robin Thicke's break up and divorce from Paula Patton was all kinds of public and pretty awkward – especially when he tried to publicly win her back – but he reveals his new song isn't about her.
Called 'Back Together', many assumed that his new collaboration with Nicki Minaj was about winning Paula back, but Robin says the track is more about picking himself back up after the break up.
He told Good Morning America, "Actually I didn't write this song so I can't take credit for the meaning. I just heard this idea of getting back together and getting yourself back together, and what I was going through at the time I really really related to that and connected to it."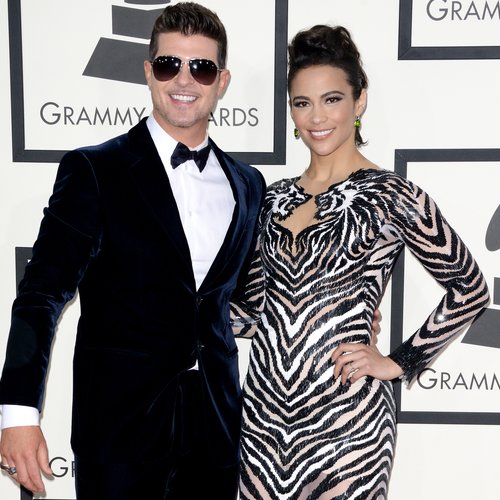 And it does seem like Robin has got himself back together – he's seeing someone new – but says the track is about learning to trust someone again. He explained, "It's more about the theme of getting yourself back together with love and partnership."
Robin also revealed that he turned to his parents while going through his painful divorce, "I spent a lot of time with my parents even, talking with them and getting their advice. I always kind of grew up thinking I knew what I was doing you know?"