Robin Thicke's Dad Proud Of His Success: "He's Projected Himself Into A Stratosphere"
31 July 2013, 14:24
The 'Blurred Lines' singer has been praised by father Alan who says the "family brand" is doing well.
Robin Thicke's dad Alan has revealed that he is incredibly proud of his son's success.
The singer has gone on to top charts around the world with the huge summer smash 'Blurred Lines' and his father thinks Robin is now in another league.
"He has now projected himself into a stratosphere, into another level, having raised the bar, the family brand, to unimaginable heights," he told People magazine.
His father is best known for his role in Growing Pains and added: "I occasionally get a good laugh by introducing myself as 'Robin Thicke's father. And though I cannot quite relate to the incredible success and accomplishment of his work on that song, now I just feel [like], 'Okay, now I just have to share you with the rest of the world now ... You are barely mine anymore.'"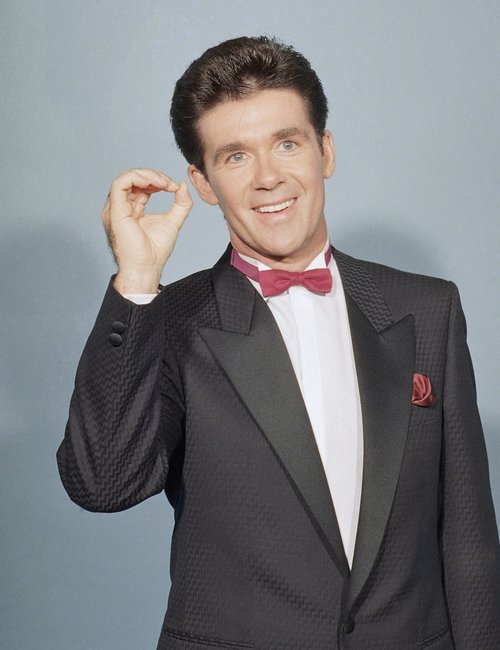 Alan also helped write the song 'Ain't No Hat 4 That' on his latest album.
"When I read some of the reviews for that particular song, they even suspected that was the one that I wrote because it was the only one without any cussing in it," he laughed.
"Robin is never shy about dropping the odd scandalous word, and being very sexual in his tunes, and the one that I was involved in had neither the sex, nor any trace of contentious dialogue."
Robin recently joked that he would love to match the success of his latest song and video by having US President Barack Obama feature.