Robin Thicke Eyes 'Blurred Lines' Follow-Up With Pharrell And T.I.
23 September 2013, 12:55 | Updated: 23 September 2013, 12:58
The 'Give It 2 U' star speaks about another team-up with his fellow musicians.
Robin Thicke has revealed that he would love to team-up once again with Pharrell Williams and T.I. following the success of their single 'Blurred Lines'.
The US/Canadian star told Billboard that the success of the song is something he is very "grateful" for and a follow-up would be fantastic.
"Pharrell is already a worldwide brand, success and incredible musician; TI has more top ten hits than both Pharrell and I," he said. "I was the underdog and they were there for me.
"They gave their all to the video and the song. I'm so grateful to them and to all the people that have enjoyed it this summer."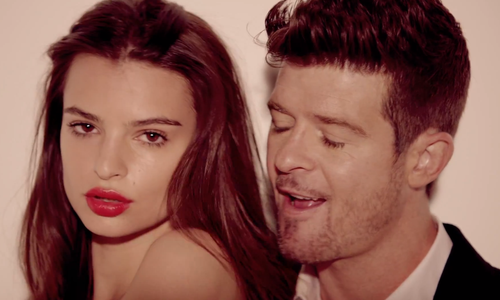 Robin added: "I would love to do it again and I'm sure we will. It's one of those catch 22s where you want to repeat that success but you don't want to mess with the first time."
Meanwhile, Robin will take to the stage in London this week for the iTunes Festival 2013.