Robbie Williams Unveils Song Lyric Video For New Song 'Shine My Shoes' - Audio
30 September 2013, 15:10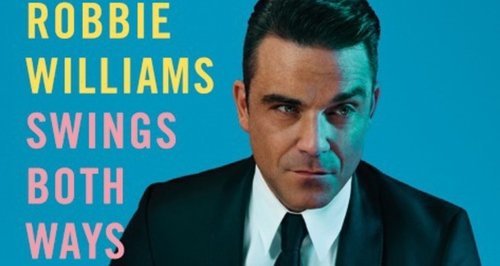 The 'Different' singer has revealed the first song from his upcoming swing music album.
Robbie Williams has given fans their first chance to hear new music from his upcoming swing album 'Swings Both Ways'.
The 'Candy' singer returns this November with a new album and has now unveiled a song lyric video for album track 'Shine My Shoes'.
Robbie has confirmed that the newly unveiled song will not be the lead release from 'Swings Both Ways', but a taster for fans to see what the record is about.
Fans who pre-order 'Swings Both Ways' will be able to download 'Shine My Shoes' immediately, while a song called 'Go Gentle' is expected to be the album's lead single.
Robbie Williams releases new album 'Swings Both Ways', featuring guests artists like Lily Allen and Olly Murs, on 18th November.
Watch Robbie's song lyric music video for 'Shine My Shoes' below: