Robbie Williams To Team Up With Adele For New Album?
23 March 2013, 09:00 | Updated: 23 March 2013, 09:02
The 'Candy' star has apparently recruited the '21' singer as he plots a new swing themed record.
Robbie Williams and Adele are reportedly set to collaborate on the Take That man's next solo album.
The 'Be A Boy' singer is expected to put together a new swing themed record as the follow up to his recent number one 'Take The Crown' – and has the 'Rolling In The Deep' star on board.
"Adele and Robbie have really hit it off," a source told The Sun after the pair were spotted spending time together in Los Angeles last month.
"They are great friends and talked at length about doing something together when she was in LA with him ahead of the Oscars last month."
The insider added: "They threw some ideas around but haven't decided exactly what song they'd like to work on, things are in the early stages."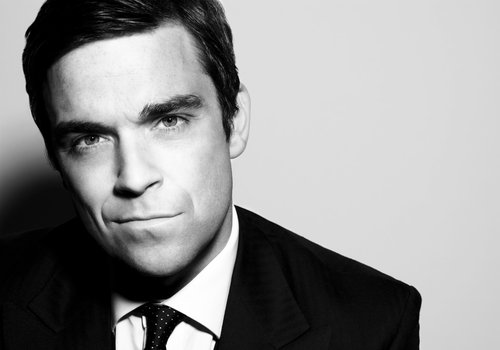 Robbie previously produced his multi-platinum 2001 album 'Swing When You're Winning' – which included duets with the likes of Nicole Kidman, Rupert Everett and best friend Jonathan Wilkes.
Meanwhile, Adele is also said to be currently working on her third studio album following the birth of her first child with boyfriend Simon Konecki.