"We're Back In The Studio Now": Rixton Reveal They're Busy Working On Their Second Album
29 August 2015, 14:04 | Updated: 5 December 2018, 15:17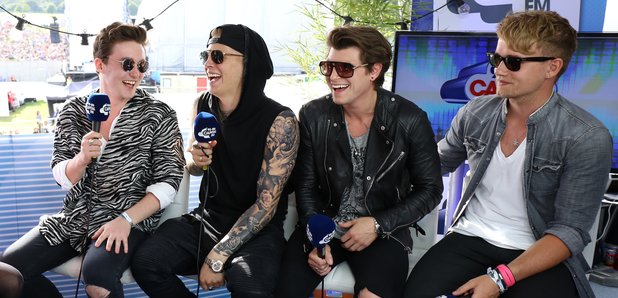 Jake, Lewi, Danny and Charley revealed that they are back in the studio working on new music - and Charley got needy when they had a break!
It's official - the Rixton boys are back in the studio working on new music… the follow up to 'Let The Road' is coming!
Speaking to Capital at Fusion Festival with Vimto, Jake, Danny, Charley and Lewi revealed that in amongst touring with the likes of Ed Sheeran and Ariana Grande, they have been hard at work on their second album too.
Jake revealed, "We'd just finished the Ed Sheeran tour so we took a bit of time to recharge our batteries if you will, but it's back in the studio now."
One member of @rixtonofficial is a bit needy... and is @edsheeran going to sing at Katy's wedding? #FusionCapital https://t.co/A2f7XW7jLe

— Rob and Katy (@robandkaty) August 29, 2015
In between touring the world, the guys did have a bit of a break to relax - but Charley was the needy one that couldn't wait to get back to hanging out with the band, even though Lewi admitted, "I just kind of missed you and watched videos of you". Ok….
The longest the boys spent apart was just two weeks - and although they're yet to reveal when we will be getting our first taste of their new music, we're already anticipating what they will pull out of the bag.
With a debut number one single 'Me And My Broken Heart' already under their belts, fans will no doubt be in for a treat when it finally drops.
The boys also made the most of the fairground games on offer at Fusion Festival - they tested their strength on the High Striker… but which member of the band failed to hit the bell? #Awk.
Rixton had a go at our High Striker game backstage at Fusion Festival. Do they have the biggest #FusionCapital hits?

Posted by Capital Breakfast Birmingham on Saturday, 29 August 2015