Rixton Reveal First Ever Band Photo, Early Rehearsals In Video Diary
10 June 2014, 11:47 | Updated: 10 June 2014, 11:56
The group look back at how they met each other in their latest 'My Life On Screen' video diary exclusively on Capital.
Rixton have revealed how they formed the band in their latest 'My Life On Screen' video diary unveiled exclusively on Capital.
Jake Roche and Danny Wilkin explain how they met five years ago, while Charley Bagnall used to be in a band called Four Simple Rules.
Lewi Morgan also revealed that he met Roche after stealing his girlfriend, insisting: "I didn't know she was his girlfriend - she never mentioned it!
"She did actually mention it," he then added, "But I didn't know Jake! A week later we split up and he asked me to play drums in the band."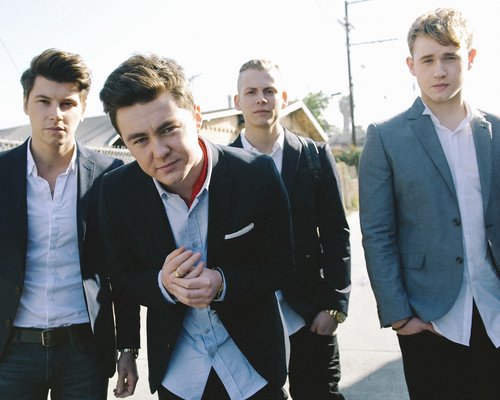 The clip also shows the very cheeky first picture of Rixton as a band, which was taken at an event in Manchester.
Rixton are currently gearing up to release their new single 'Me And My Broken Heart' on July 13th. The song has already been a massive hit in America after entering the top ten on iTunes last month.
You may also like...