Rixton's Number One? It's All Down To A Sprinkle Of Ed Sheeran, Apparently!
23 July 2014, 11:45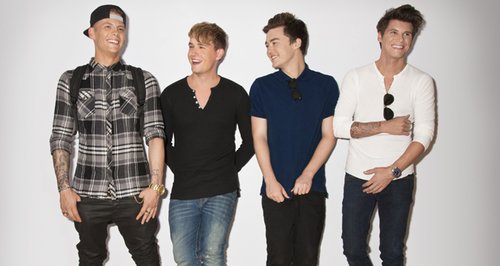 It's no secret that Rixton are great mates with Ed Sheeran, but they reckon Ed is the reason they hit the number one spot.
Ed Sheeran has pretty much got the Midas touch when it comes to music lately – as well as hitting number one in 65 countries with his own music, the Rixton lads reckon he is the reason they also topped the charts.
Jake Roche told the Daily Star, "Ed is the definition of a superstar and an incredible friend. He's like my mentor now – he's got great advice. If I was on The X Factor he would definitely be our mentor – he's like our very own Louis Walsh!"
And it seems our lovely Ed played a key role in making Rixton what they are today. Jake said, "He was the glue who brought us together. We both share the same producer, Benny Blanco, but we are the first band Benny's produced alone."
"When he introduced us to Ed, Ed said he wanted to write for us straight away and that's how our song Hotel Ceiling came about."
You know you must be doing something right if Ed flipping Sheeran is queuing up to write for you!
You may also like…