WATCH: Rixton Slay Tracks From Ariana Grande And Justin Bieber In #Instaoke
10 May 2015, 20:00
After touring with Ariana Grande and Justin Bieber we put Jake, Lewi, Charley and Danny to work covering hits from their fellow pop stars - and it turns out they do a mean Ari and JB.
Take some of the universe's biggest karaoke tracks, trim them to 15 seconds, throw the lyrics to an unsuspecting celebrity and you've got #Instaoke!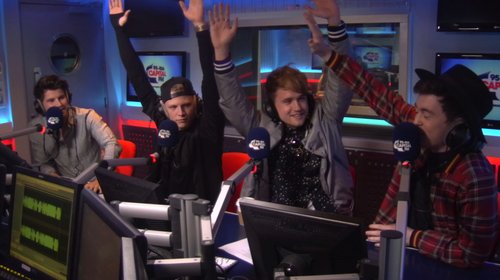 Watch Rixton not only cover but smash their renditions of Jessie J and Ariana Grande's 'Bang Bang' along with Justin Bieber's huge tune 'Baby' and Rudimental and Ella Eyre's 'Waiting All Night'.
Loving Instaoke? Relive the moment Charlie XCX wowed us with her Britney Spears impression.