PSY feat. Snoop Dogg - 'Hangover'
9 June 2014, 11:11 | Updated: 27 March 2017, 16:31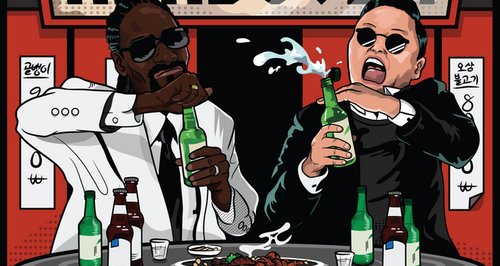 Watch the music video for the Korean sensation's latest track.
PSY has unveiled the music video for his new single 'Hangover'.
The Korean star has teamed up with rapper Snoop Dogg for the track and video, which sees the pair looking back on a hectic night out.
'Hangover', which is released today (9th June), is described as a "prelude" to PSY's upcoming global release later this summer.
The track follows worldwide hits 'Gentleman' and 'Gangnam Style', the latter of which is the most-viewed video on YouTube with over two billion hits.
'Gentleman' also broke record for being the most-viewed clip in 24 hours, clocking up 38 million views in a single day.