Pitbull Announces New Album 'GLOBALIZATION' Set For November Release
17 October 2014, 11:56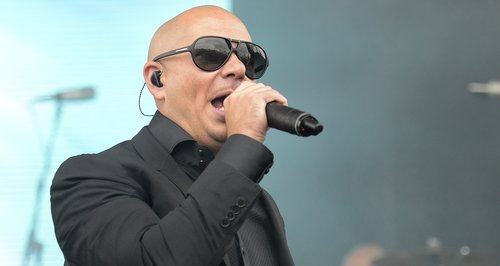 Pitbull's new album is coming VERY soon – and it features Jennifer Lopez and Chris Brown.
Pitbull has announced that his new album, 'GLOBALIZATION' is going to be released on 24th November – and it features some special guest stars.
Yep, Pitbull has enlisted Jennifer Lopez, Chris Brown, Sean Paul and Jason Derulo as guest stars on his latest release, which also features his most recent single, 'Fireball'.
'Wild Wild Love' featuring G.R.L, his 2014 World Cup song 'We Are One (Ole Ola)' with JLo and 'Celebrate' from the forthcoming film 'Penguins Of Madagascar' will also be on the record.
The full track listing has yet to be announced for the album, but fans can get their hands on it from the 24th November.
Let's hope he's kept his white capri pants for his future performances too!
You May Also Like…