Pitbull Says He Doesn't Know How To Dance: "The Music Tells Me What To Do"
24 June 2013, 14:55
The 'Give Me Everything' star talks about his on stage moves and his special Superman suit.
Pitbull has confessed that he can't dance and his on stage moves are based purely on listening to the music and doing what it tells him to.
The 'Don't Stop The Party' rapper twas complimented on his moves during an interview with E! News and said "style" is a word he would use as appose to "swagger".
"Some people call it swagger," he said. "I didn't grow up with the word swagger, I grew up with the word style."
"But more than anything, I don't know how to dance," he admitted. "I just listen to music. The music tells me what to do and I just do it."
He continued: "The moves come from listening to the music. It's a simple fact of going on the dance floor and doing something that no one else would do just for the simple fact that the music is talking to you."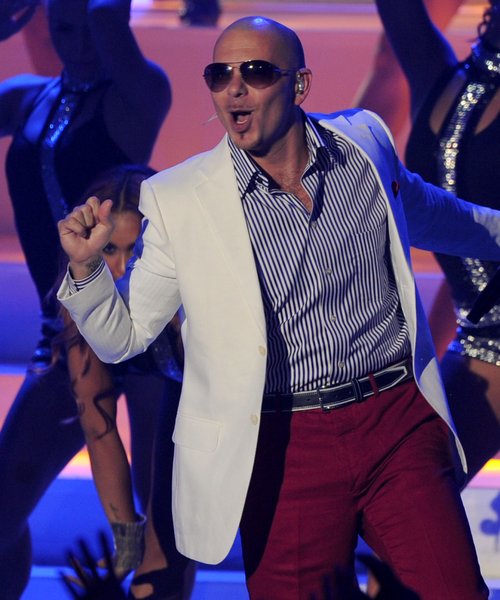 He then took a moment to look at Michael Jackson and the origins of his famous moonwalk.
"He did the moonwalk even though it came from the soul train land – he watched somebody and picked that up," Pitbull added. "But when he did it he took it to a whole other level."
He was also complimented for his on stage attire, wearing his trademark black suit.
"This is like my Superman suit," he said. "This is what I put on every night to go, I would say, perform and save the world every night."
Pitbull is currently on tour with Ke$ha and the singer promised back in April that there would be a lot of "positivity" on the outing.