Pussycat Doll Kimberly Wyatt: It "Wasn't Easy" Being In Group With Nicole Scherzinger
5 April 2013, 12:41 | Updated: 5 April 2013, 14:17
The pair haven't spoken or seen each other "in quite some time" after the group disbanded in 2010.
Former Pussycat Doll member Kimberly Wyatt has confessed that it "wasn't easy" being in the group with Nicole Scherzinger.
The girl-group fell apart in 2012, with the 'Right There' singer going solo and Kimberly admitted she hasn't spoken to her former bandmate in a long time.
"I have not spoken to or seen Nicole in quite some time," she told the Daily Mirror. "And that's not through lack of trying.
"I've made enough first moves now, I feel the ball is in her court."
The singer revealed she harboured no ill feelings towards Nicole but conceded it wasn't always smooth in the group.
"I just hope that Nicole is actually happy as a person," she added. "Our dealings together weren't always easy – it wasn't an easy situation to be in, in the Pussycat Dolls, period.
"But I have a lot of love for Nicole and if she offered [an olive branch] I would accept it with open arms. I have a lot of understanding but, at the same time, I wish we could get past that and just move on.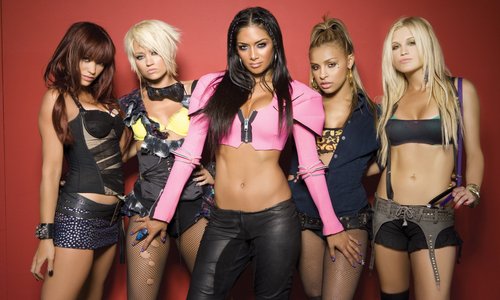 She concluded: "I mean, jeez, let's grow up and enjoy our lives."
Meanwhile, Nicole is busy working on her new studio album and has been seen spending time with boyfriend Lewis Hamilton on various stop offs of the latest Formula One season.