Nicole Scherzinger Said To Be "Heartbroken" As She And Lewis Hamilton Split Up
4 February 2015, 12:36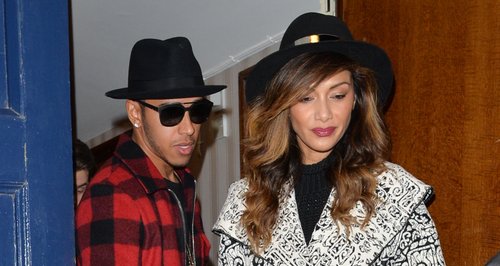 Nicole and Lewis are said to have split for a fourth time due to the pressures of a long distance relationship.
Sad times - Nicole Scherzinger is said to have split with Lewis Hamilton for the fourth time in their seven-year relationship due to the pressures of being in a long distance relationship.
Sources close to the MailOnline reported, "It was a mutual decision. The long distance kept them apart for long periods of time. They both spent most of their time alone because they were in different countries all the time. Nicole is heartbroken and devastated."
Nicole is said to be coping with the break up by throwing herself into her work – currently appearing in the musical Cats – and has had her family come and visit her to lift her spirits.
The source says, "Nicole was really lifted by her family's visit. It was the first time her grandmother had been to visit her in London, and it couldn't have come at a better time."
"She's been throwing herself into work for the past few weeks and it's been a real tonic. They both care about each other deeply, and really wanted this to work out."
Despite this being the fourth time the couple have split up for similar reasons, the source thinks it may not be all over for the couple just yet. "It's been seven years now, and it's always the same reason that splits them up. Love always brings them back together."
Chin up guys, if it's meant to be, it will be!
You May Also Like…