Nicole Scherzinger Reveals New Album 'Big Fat Lie' Release Date
18 September 2014, 14:09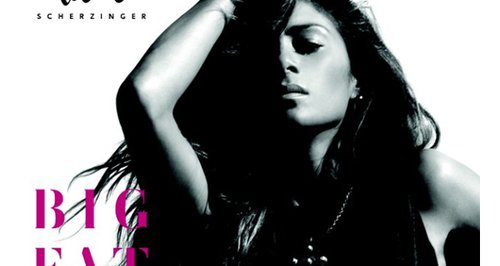 Nicole Scherzinger has confirmed the title and release date for her next album based on masking the truth in hard times.
Nicole Scherzinger is back with a new record label and a second studio album – and with a title like 'Big Fat Lie', it's sure to have some attitude!
Nicole has confirmed that she will release 'Big Fat Lie' through RCA Records on 20th October and the 11-track record will feature her top ten hit 'Your Love'.
Nicole explained the album title to DigitalSpy, "The album title was inspired by the song 'Big Fat Lie', which has a lot of meaning to me."
"We all go through our own battles and hard times and a big fat lie is about how we mask what's really going on.
"This album is about me revealing some of my personal struggles and facing them head on. Once you realise something is a lie you are on your way to the truth, where you will find your own clarity, peace and acceptance."
The full track list for 'Big Fat Lie' is:
'Your Love'
'Electric Blue'
'On the Rocks'
'Heartbreaker'
'God of War'
'Girl with a Diamond Heart'
'Just A Girl'
'First Time'
'Bang'
'Big Fat Lie'
'Run'
You May Also Like…