Nicole Scherzinger Admits To Buying One Direction Merchandise
30 June 2014, 17:12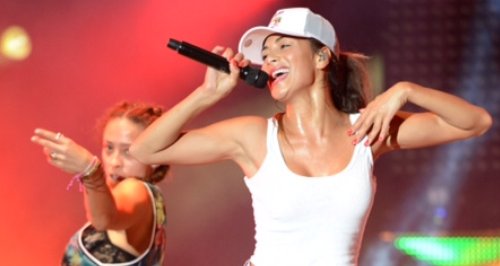 Find out which of the group's items the 'Your Love' star has been asking for.
Nicole Scherzinger has revealed that she has been shopping for One Direction merchandise.
The singer admitted that she recently went out to buy some of the band's merchandise for her family.
"I can't believe I'm in the stores buying their merchandise," she told Capital's showbiz reporter Kevin Hughes at Isle Of MTV in Malta.
"I was like, 'Can somebody find me a One Direction bag please?'. All my nieces and everybody is freaking out over them. I'm so happy for their success."
Scherzinger is currently promoting her new single 'Your Love', which is released on July 13th. Her second solo album follows in October.
Meanwhile, the star recently told Capital that she wants to emulate Beyoncé with her new album by releasing all the music and videos at the same time.
Watch the video for 'Your Love' below: