Nicole Scherzinger Wants To "Beyoncé" Her New Album: "I Want It Out Now!"
25 June 2014, 12:00 | Updated: 25 June 2014, 12:01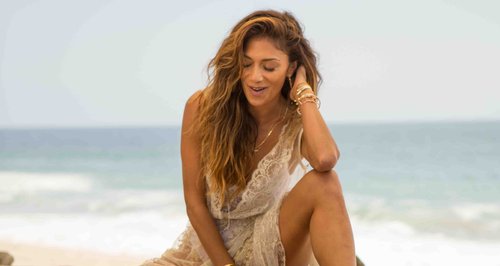 The singer reveals she is desperate to finally release her second solo album.
Nicole Scherzinger has revealed that she wants emulate Beyoncé with her new album and release it without the warning.
The singer, who releases her second solo record in October, admitted she is so excited about the collection that she wants to release it without warning.
"It's finished. I say that, but until it comes out in October, it's not finished!" she told Big Top 40. "I want it all out right now.
"I want to do what Beyoncé did - make videos for all the songs and just put it out right now, just catch everyone by surprise so they don't know what to do!
"Let's Beyoncé this thing already!"
The star also insisted that she can't compare her new single 'Your Love' with her previous efforts, explaining: "I think it stands on its own, so I can't compare it. 'Poison' had a life of its own, and so did 'Don't Hold Your Breath' and 'Right There'… they're all completely different.
"'Your Love' ranks for where I am in my life right now and the kind of sound I want to put out."
Scherzinger releases 'Your Love' on July 13th. Watch the official music video below: