Fans Have Revealed What Really Happens At Niall Horan's Meet & Greets And It's Wild
5 June 2018, 15:31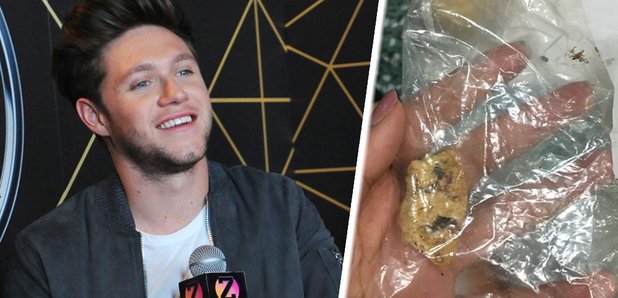 We need M&G tickets like, now.
The feeling of getting tickets to see your faves in concert is special enough, but when they're meet and greet tickets, you know you're going to be in for a serious treat – as these fans who got to meet Niall Horan in Sydney can testify to.
Niall Horan Praises Two Dads Who Gave Him This Amazing Note While Flying With Their New Baby
From getting a bite out of the cookie he was eating to making him pose like a "bad b***h", it sounds like Niall was on top form when he met this bunch of superfans.
HSKSHSJ NIALL CAME OUT WHILE WE WERE LINING UP AND HAD A COFFEE AND A COOKIE IN HIS HAND AND I SAID "what you eating there I'm hungry" and he was like "oh it's a cookie!!" And he CAME AND GAVE IT TO ME AND I TOOK A BITE OF THE COOKIE #FlickerWorldTourSydney pic.twitter.com/TXg05wJQMG

— it's BETCH (@Yikesss_1d) June 5, 2018
WHEN I TOOK THE COOKIE HE ALSO SAID "I BETTER NOT FIND THAT ON EBAY" #FlickerWorldTourSydney

— it's BETCH (@Yikesss_1d) June 5, 2018
Omg as Niall and I were about to take the photo he said "wait what perfume are you wearing?" And smelled my neck agh

— Courtney (@CourtneyAnn2502) June 5, 2018
I ASKED NIALL TO POSE LIKE A BAD BITCH AND THROW UP A SHAKKA AND HE WAS LIKE "IM A FUCKING BAD BITCH" AND LEANT ON MY SHOULDER AND THREW A SHAKKA UP... I WAS QUAKING

— mack (@deviltours) June 5, 2018
NIALL ASKED ME IF IVE SEEN HIGH SCHOOL MUSICAL AND THEN DID SHARPAYS BREATHING EXERCISES WITH ME TO CALM ME DOWN

— Chloe Hayden (@princessaspien) June 5, 2018
Well, we're hella jealous – see you in the next M&G queue…
Download Our Shiny New App For All The Latest Music Updates