WATCH: Niall Horan Danced With A Young Fan On Stage & It's All Types Of Adorable
3 September 2018, 14:25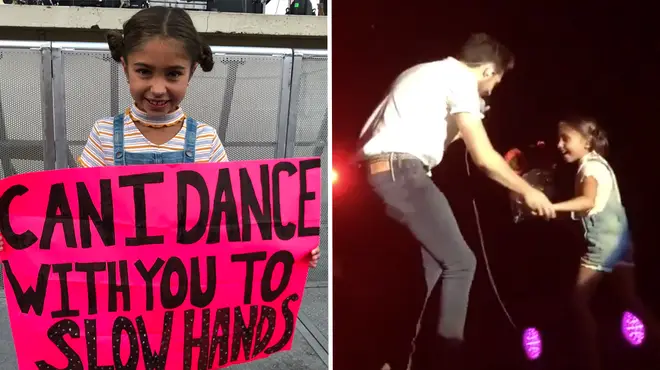 Niall Horan bringing a young girl on stage to dance with him will instantly make your day.
Niall Horan is the One Direction member that literally can't do wrong. Not only is he repeatedly bringing out classic tunes one after another, he's also giving us more and more reasons to fall in love with him.
At a recent show of his Flicker World Tour, a parent in the audience handed Niall her daughter during his live performance of 'Slow Hands'.
> Niall Horan Helped A Fan Come Out To His Parents In A Gorgeous Way
Niall had seen the little girl's poster throughout the show and made sure to include her in the performance when the song started.
Brilliantly, another fan attending on the night was able to catch the little girl after the show where she spoke about her intention to get the attention of Harry Styles next!
We'd 100% use our cuteness for a dance with Harry!
> Download our app now to keep on top of all your 1D news.
Niall still has an endless stream of tour dates to fulfil before the end of September where he finishes up in Florida.