Niall Horan Calls Out Troll Who Says He Doesn't Care About His Fans...
12 July 2018, 07:21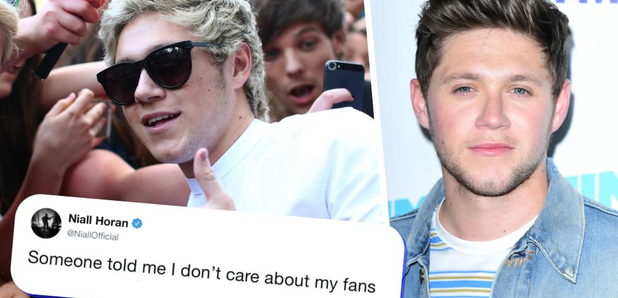 Niall Horan has millions of fans, and he obviously loves them all. So much so, he defended himself when someone questioned whether he really cared for them.
Niall Horan has had to take to Twitter to defend his love for his millions of fans, after one person approached the 'Slow Hands' singer, saying that he didn't care about them.
He then said that he'd be keen on meeting them face-to-face. That just goes to show Niall's loyalty to his fans, doesn't it?
> QUIZ: Would Niall Horan Snog You, If You Went On A Date Together?
Writing to his 40.2 million followers, the 24-year-old singer wrote "Someone told me I don't care about my fans and I can't wait to meet that person."
Someone told me I don't care about my fans and I can't wait to meet that person.

— Niall Horan (@NiallOfficial) July 12, 2018
Since posting to Twitter, Niall's message has received over over 80,000 likes, and tonnes of support from the fans he apparently doesn't really care about...
Thread of why Niall is the best idol you could ever ask for

- he fought to paps for US
- he looks at us like we're his everything
- he kisses our battle scars
- he treats us like we're his best friends
- he has the spotlight on US because he wanna see how we feel

— Nialler Diaries (@niallerdiaries) July 12, 2018
do not be sad and think that there are several people who love you because you are a love with all your fans

— ju ◟̽◞̽ RESPECT NIALL (@hazzalarry_ju) July 12, 2018
To the person who said Niall doesn't care about his fans ... EXPLAIN THIS!!!@NiallOfficial ALWAYS cared about his fans since the beginning & will ALWAYS even as a solo artist pic.twitter.com/VjkDftJbyr

— Vanessa ◟̽◞̽ (@1D_Dolantwins18) July 12, 2018
> If You Too Are A Fan Of Niall Horan, You're Gonna Wanna Head On Over To Our App!