EXCLUSIVE: Naughty Boy On Beyonce Friendship: "Yeah, We Text!"
8 October 2015, 06:32
The UK star says it was a "blessing" being able to work so closely with Queen Bey on his new track
Naughty Boy somehow TOTALLY kept his chill while chatting to Beyonce about their new collaboration… and says the pair now text each other!
The UK producer has released a team-up called 'Runnin' (Lose It All)' with US superstar Beyonce and says he played it call while chatting with her about the song… but enjoyed every minute of it.
"She phoned me about a month ago. We text, so yeah I have got her number," Naughty Boy (way too calmly) revealed exclusively to Max. "But not in a fangirl way! No, because if you do that then that would affect it. You have to treat people like people."
He revealed that he has Mrs. Carter down as an alias as "something B" in his phone… because if he lost it then Jay-Z's lady would be getting a LOT of prank calls.
"When she called me that was, I just got a call about an hour before saying Beyonce's going to call you now. And then I was on the A406 and we had a good chat, 15 minutes just talking about the song and how we were going to finish it," he continued. "But I love the fact everything was done directly, this wasn't done through labels or managers.
"I just wanted to enjoy that moment. It's about the song," he added. "Beyonce doesn't need to feature on a Naughty Boy record, it's not essential to her, like she's great as she is. I feel like it's a blessing so I treated it like one."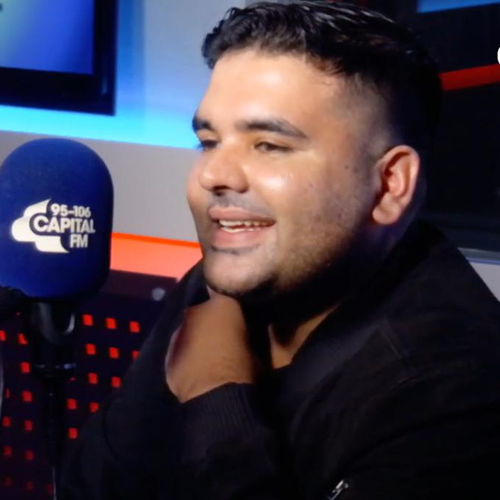 Naughty Boy's single 'Runnin' (Lose It All)' is currently riding high on the Vodafone Big Top 40 chart.
Keep it Capital Monday to Thursday from 10pm and Sundays from 7pm for Max's show on Capital.
You may also like...