WATCH: Nathan Sykes Surprises Fans By Visiting Their Homes... With Tickets To His Show!
26 June 2015, 12:06
Nathan drops off invites to the first Sykes Secret Show
02:46
Watch the 'Kiss Me Quick' star giving some of his super-fans tickets to Sykes Secret Shows!
Nathan Sykes is LOVING life right now… with the release of his first solo single just around the corner, so he's been sharing the love by travelling the country to surprise some of his biggest fans!
The UK singer shared a video online this week of him revealing his Sykes Secret Shows, and treating several lucky fans to free tickets by visiting them on their front door step!
Hit play on the video above to watch Nathan visiting 21 year-old Jessica and 16 year-old Katie from Birmingham, and 18 year-old Becky and 19 year-old Alyssia from Gloucester, who had all been nominated to win tickets to see Nathan put on an intimate showcase gig.
Oh, and at one point Nathan gets to hang out with a real-life chameleon. #TotesJell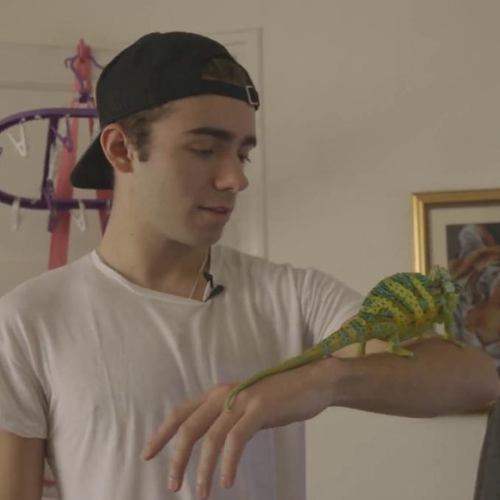 The first of the Sykes Secret Shows is on 5th July to tie in with the launch of his brand new solo single 'Kiss Me Quick', which you can pre-order right here.
You may also like...
WATCH: Nathan Sykes Sings 'Kiss Me Quick' At Our Summertime Ball 2015 With Vodafone