OK, Nathan Sykes Just Made Us Laugh AND Cry In His BTS Video For 'Over And Over Again'
24 November 2015, 14:53
Nathan Sykes - Over And Over Again
04:18
The UK songwriter shows what happened on set - from the LOLZ to the high emotions!
Nathan Sykes' video for new release 'Over And Over Again' is all about romance and finding the love of your life, and now you can get an inside look at how the emotional promo came together.
The UK star has dropped a behind-the-scenes featurette showing the making of his latest single's video - and it's hella funny - from Nathan showing off his trademark cheeky charm to a recreation of THAT scene where he fells into a river!
Plus there's a moment between Nath and the old lady from the 'Over And Over Again' video towards the end of the clip that WILL make your heart melt. Just trust us.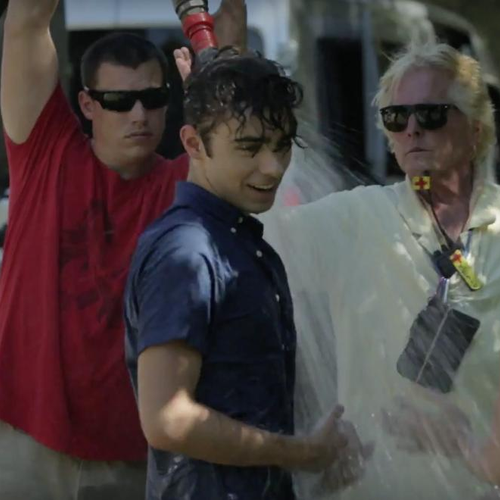 You may also like...