WATCH: Nathan Sykes Teases His New Album Title... And It's NOT 'Get It Up'! #Awks
13 May 2016, 10:05 | Updated: 13 May 2016, 12:03
The 'Give It Up' star stops by to talk new album plans - and his title mishap on Snapchat this week!
Nathan Sykes' brand new single 'Give It Up' arrives today for all of his fans to download and the UK star has been celebrating by dropping MORE than a few hints about the title of his new album.
Nathan has already released two HUGE tracks from the upcoming record - 'Kiss Me Quick' and 'Over And Over Again' - and now that 'Give It Up' is also out it looks like he's VERY excited for what's to come from the album.
The UK singer stopped by Capital for a chat about the record and gave some cryptic clues about the title of his first solo album, suggesting it's something he's been hinting at for AGES.
"I have a name for the album. I haven't said yet but I do have a name, I'm just not syaing at the moment," he revealed to Capital Breakfast. "To be fair I think everyone already knows what it is, because I've made it really obvious."
Nathan ALSO got playfully teased about his SnapChat mishaps this week when he kept getting the name of his single 'Give It Up' wrong - even referring to it as 'Get It Up' at one point!
"On my Snapchat yesterday I was trying to plug my single saying it was out at midnight but I must have called it like three different titles, like 'Yeah, my new single 'Get It Up' is out'!" he added.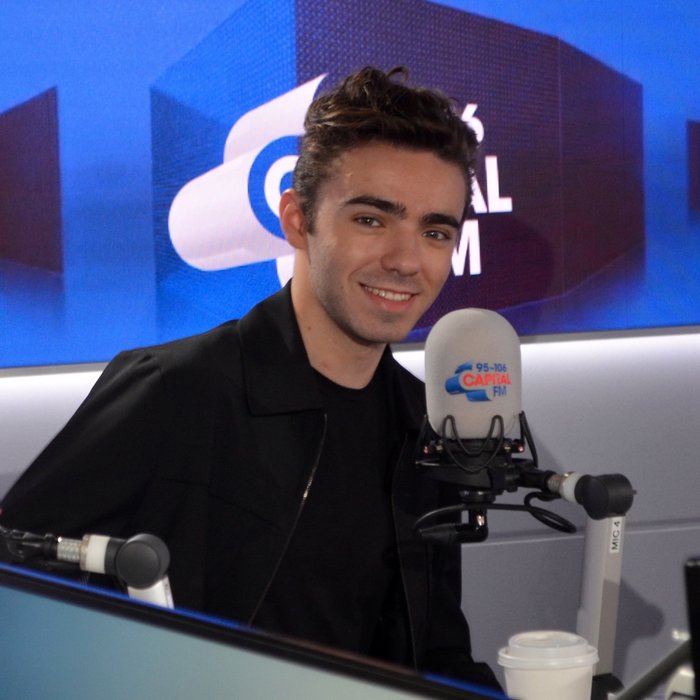 You may also like...