Are Tulisa, Dappy and Fazer Going To Reform N-Dubz In 2015? YES, According To Fazer!
10 July 2014, 16:07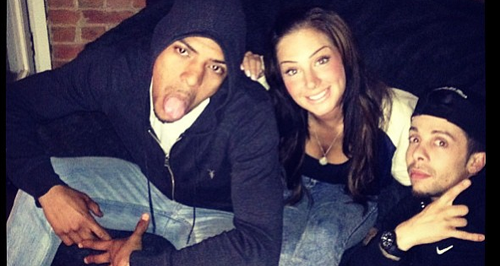 #N-Dublets will be happy! Tulisa, Dappy and Fazer could be reforming as N-Dubz as soon as next year – and there will be all new material!
The N-Dub-ers have all been doing there own thing for the past three years, but the group look set to be reforming in 2015 – and there will be all new material!
One third of N-Dubz, aka Fazer, aka Richard Rawson told the Daily Mail, "We've been so busy with our own commitments that we haven't had time to come back yet. But we're going to start recording in the second half of next year." Eek!
N-Dubz were formed in 2000 but took a break from 2011 to focus on their own solo projects, but the group will begin writing some new material in the coming months. Fazer said, "We'll definitely be writing new material, we won't just be using old stuff. We want to come back like Black Eyed Peas."
While they had a lot of success as a group, the band have also been doing pretty well in their solo endeavours – Dappy went straight to number one with his debut single 'No Regrets', Tulisa was an X Factor judge for two series – even winning the show with Little Mix – and Fazer has been producing for other stars as well as releasing a single, 'Fireflies' with The Wanted's Tom Parker. Phew!
The promise of new N-Dubz material will no doubt have the N-Dublets waiting with bated breath!