LISTEN: Meghan Trainor Faces A Tricky Situation With Troublemaker Jason Derulo!
2 June 2015, 11:11
The situation is this, Jason Derulo has cut holes in the back of Meghan Trainor's jeans ahead of the Summertime Ball, what does she do?!
Dave Berry and Lisa Snowdon got Meghan Trainor on the phone ahead of her Capital Summertime Ball appearance this weekend to challenge her with a #BallBuster question...
Turns out, Meghan's mate and fellow #CapitalSTB performer Jason Derulo has gone and cut holes in the back of Meghan's trousers ahead of her big performance.
"Why would he do that, I thought we were friends," said Meghan, when faced with the option of pulling out or going ahead with her set any way.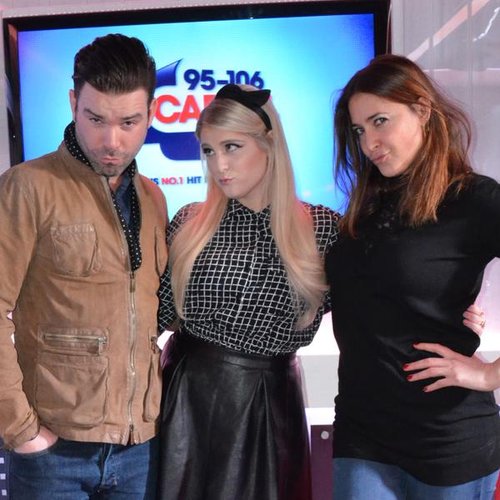 Disclaimer: Jason Derulo is not ACTUALLY going around defacing the trousers of our Capital Summertime Ball performers (not to our knowledge anyway).
For more exclusive celebrity interviews make sure to listen to Dave Berry and Lisa Snowdon Saturday from 6am.
You may also like...
What Has Jason Derulo Changed His Name To For The #CapitalSTB?