"I Was Worried He Was Going To Hate It": Meghan Trainor On THAT Harry Styles Duet
29 April 2015, 11:44
Meghan Trainor has revealed more about 'Someday Maybe', the duet with the One Direction hunk that we LITERALLY can't wait to hear.
As well as having some of the catchiest tunes of the past year under her belt, Meghan Trainor also managed to bag a duet with a certain Mr Harry Styles from One Direction too!
Meghan has revealed more details about their duet, telling Teen Vogue she was nervous about performing the song for Harry, "Performing a love song in front of Harry is terrifying, and on top of that I was a little nervous because he was one of the first celebrities I met."

"It's a cute little number called 'Someday Maybe'. It needs a good home. Harry was super talented at writing, and his lyrics were incredible - probably my favourite lyrics in a song. I remember I wrote it at midnight the night before and sent it to my mum. I was so worried he was going to hate it."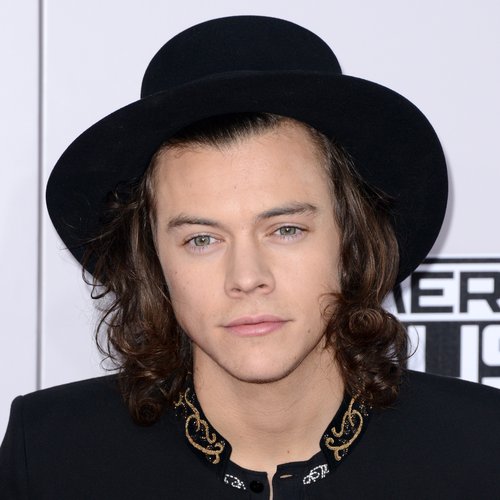 Luckily Hazza must have loved the song as they ended up recording it together. Meghan popped in to see us a couple of months ago to tell us what it was like working with the 1D hunk after news that they had recorded a demo together surfaced.
She told us, "I know! They're all obsessed with us! Do you know how many hours I've spent with that man? Maybe two or three! The most I got was a hug, it was great. What a hug it was!"
And it sounds like the pair have already become fast friends, judging by Meghan's reaction to their song-writing session.
"Immediately I felt comfortable. At first I was a little nervous because it's Harry Styles, everyone's obsessed with him," she recalled. "He walked in completely normal. He was just a 20 year-old dude."
And Meghan couldn't resist getting out a ukulele to play us a bit of what seems to be a brand new song. Hit play on the video above to hear Meghan in action.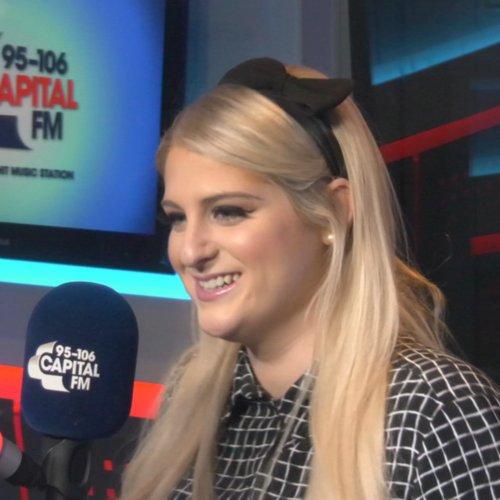 Meghan also opened up to Max about what it was like to hang out with the One Direction star and said she LOVES that they have the same sense of humour.
"I love Harry Styles, I had the best time with him," she told Max. "He made me laugh. We kicked out the engineer and just had our time together and wrote this amazing song, and he had the same comedy as I did!"
PLUS… Max made sure to find out from Meghan which member of the One Direction boys is her FAVOURITE! And her answer was quite something!
Hit play on the video below to find out who Meghan fancies in 1D: