"I Asked Every Person I've Met To Find Me A Boyfriend" Meghan Trainor Talks Romance!
26 October 2016, 11:24 | Updated: 26 October 2016, 11:32
Chelsea - Meghan Trainor's New Lover - Netflix
02:26
Meghan revealed that it was Chloe Grace Moretz that set her up with Spy Kids star Daryl Sabara.
Meghan Trainor might be super loved up with Spy Kids star Daryl Sabara right now, but the story of how the pair got together is somewhat… less romantic than you'd expect.
The 'All About That Bass' star reveals that she was set up with Daryl thanks to Chloe Grace Moretz… after asking all of her friends to set her up with someone!
Meghan revealed, "I asked every person I've met since day one, 'Find me a boyfriend!'. Especially Chloe Grace Moretz who is a friend of mine and on day one of meeting her I was like 'You know anybody I could date, or love, whatever?' And she was like 'I know the nicest guy in the world, Daryl, and you should meet him.' And I was like 'Daryl?! Ok.'"
That's it kids, romance is alive and well in the Trainor/Sabara household…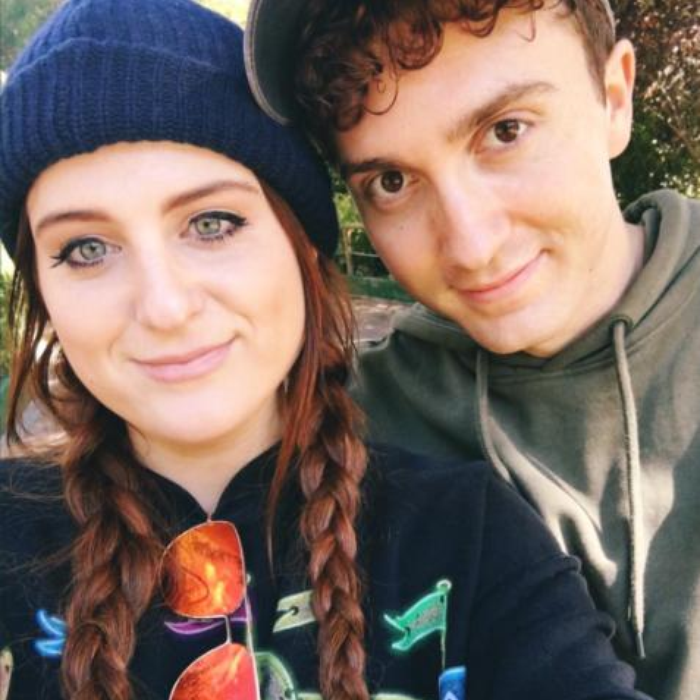 Meghan also explained that she kept her relationship quiet initially in case Daryl faced any backlash from her fans, explaining, "It's the fist time having a boyfriend and going public with it. He was on tour with me every day for three months and I was like 'He's The One and I want to post about it but I'm terrified they'll attack you'.
"And I warned him like, heads up it's coming! And then I just did it and I noticed no-one said anything so I was like 'Oh great' and I posted a bunch!" Cute!