Is Martin Garrix Secretly Masquerading As Mysterious DJ Marshmello?
15 February 2016, 10:50 | Updated: 6 December 2018, 11:02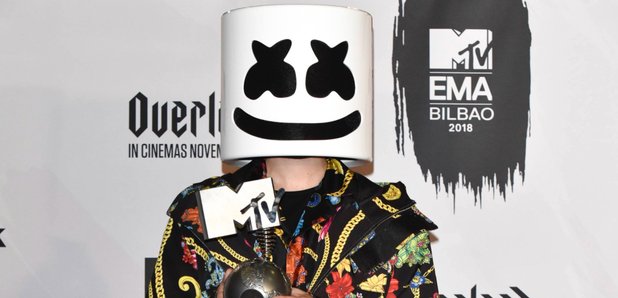 Who is Marshmello? Is it Martin Garrix? Calvin Harris? Avicii? WE NEED TO KNOW!
Rewind back to summer 2015 and a mystery DJ starting making huge waves in the EDM scene... but the strange thing is, a year on we STILL don't know who he is!
Meet Marshmello, one of the new EDM kings living life with a "just enjoy the music, don't worry about me" mantra.
He's responsible for some pretty sweet remixes of Jack U, Zedd and Duke Dumont, as well as some incredible original mixes.
Oh, and just like Deadmau5 and Daft Punk, you NEVER see his face.
> Cash Kings Of EDM: The Richest DJs In The World Revealed
Marshmello's secret identity has remained a mystery for months, but that's not stopped the super sleuths of the Internet trying to work out the man behind the mask.
Apparently I am @MartinGarrix

— marshmello (@marshmellomusic) February 13, 2016
The current frontrunner as the man behind the 'mello is Capital's very own Martin Garrix - and when you look at the poses they pull behind the decks, it seems to be quite a solid theory.
I'm actually now convinced @marshmellomusic is @MartinGarrix pic.twitter.com/R6jBgV0872

— kimmie (@tgikimmie) February 13, 2016
In fact, the guys over at Pilerats have even gone one step further and analysed Garrix & Marshmello's clothing, logos and Instagram accounts to solidify their theory.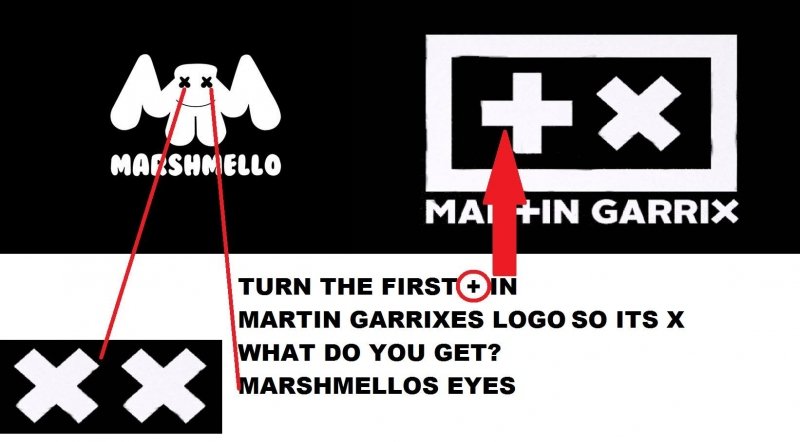 Pretty convincing, right? But it could it just be a coincidence - after all, everyone from Calvin Harris to Avicii poses with their arms out behind the decks.
Oh, and there's one HUGE flaw in the Martin Garrix theory - clashing tour dates. Pretty much every DJ in the world has a booking on New Year's Eve - and Marshmello was no exception, welcoming 2016 at San Diego's OMFG.
Where was Martin Garrix? Dubai, which is a 20 HOUR flight away.
We're tempted to say that's the case closed, but who can be sure that it was the REAL Marshmello in San Diego that night? Is Marshmello actually more than one person sharing one mask? Is it really Martin Garrix?
Sound off in the poll and comments below.
You May Also Like...