"It's Going To Be Crazy!" Martin Garrix Reveals What We Can Expect From His #CapitalJBB Set
8 November 2016, 08:31
It's his first Jingle Bell Ball, but Martin's ready to get 16,000 of you jumping!
He was a HUGE hit at Capital's Summertime Ball – so we just HAD to get Martin Garrix back for the Jingle Bell Ball too… and he can't wait to perform for all of you on the night!
Martin told Capital Breakfast, "I'm so excited, I'm stoked – it's going to be so much fun. I love Capital, I love the Ball, it's going to be crazy!"
Having performed at the Summertime Ball, he's well prepared to face the crowds at his first Capital Jingle Bell Ball with Coca-Cola too. He loved his first experience of performing for all of you, telling us, "I just remember being so nervous because I got up and there were people everywhere!
"But in the end it turned out super cool, the crowd was super dope. It was so much fun and I can't wait to do it again."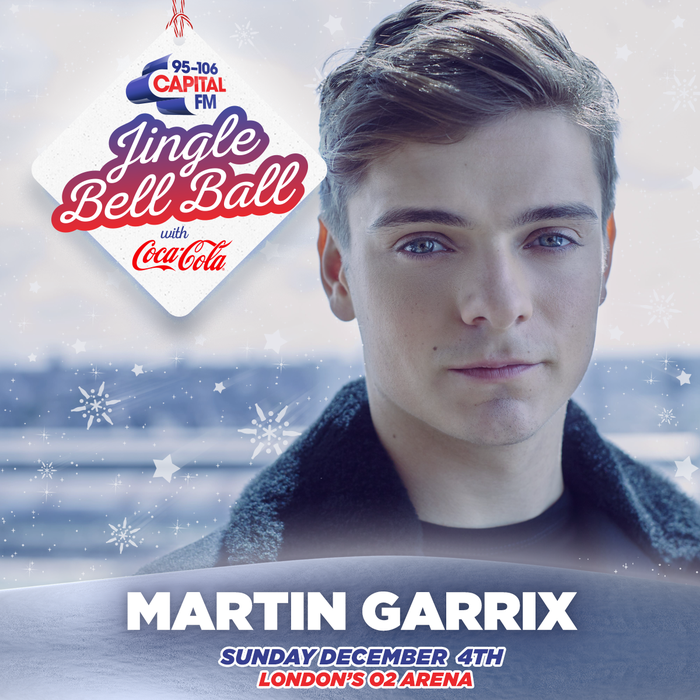 And what pearls of wisdom would the superstar DJ give to other acts who might not be so well versed with performing for tens of thousands of people? "Just have fun. Don't be nervous and enjoy every single moment you're on stage. For me, when I'm on stage I'm just happy.
"I get so much positive energy from the crowd – Djing and making music makes me happy, and I get to make people happy by doing what makes me happy." N'aww!
Well, we can't wait to see Martin do his thing on Sunday 4th December – we KNOW he's going to raise the roof of London's O2 Arena!
Keep it Capital all this week to find out the last names for the #CapitalJBB… you won't want to miss it!
Capital's Jingle Bell Ball with Coca-Cola will see some of the world's BIGGEST hit music stars descend on the capital on Saturday 3rd and Sunday 4th December. Tickets go on sale Thursday at 8am here on CapitalFM.com or you can call 0330 3333 958 - but you'd better get in there quick before they sell out!