Mariah Carey Wears Designer Arm Slings During Stage Return Following Shoulder Injury
14 July 2013, 09:15 | Updated: 14 July 2013, 09:18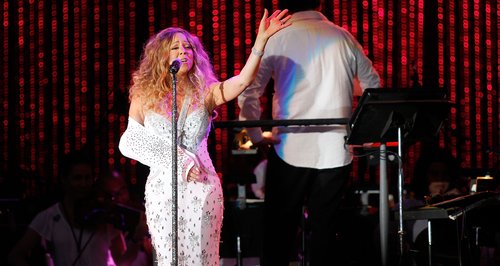 The 'Beautiful' singer glammed up her charity event outfit with special accessories for her injury.
Mariah Carey returned to performing last night following her recent shoulder injury and rocked three designer arm slings.
The 'We Belong Together' singer dislocated her shoulder earlier in the week whilst on set for a video shoot to a remix of her new single 'Beautiful'.
She even posted a picture from her hospital bed to show fans she was doing ok after the injury.
Last night saw her take to the stage alongside the New York Philharmonic orchestra as she performed for the All-Star MLB charity concert.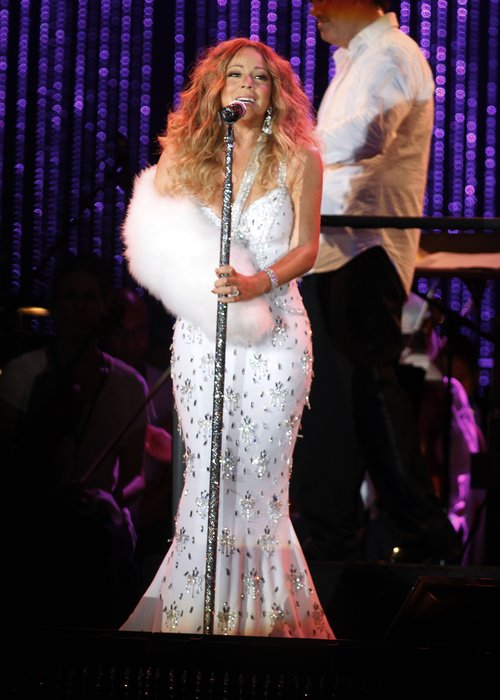 Meanwhile, the star stepped down from her position on American Idol earlier this year as she focuses on her new music.

Fellow judges Randy Jackson and Nicki Minaj also confirmed their exit from the hit US reality show.