EXCLUSIVE: Louisa Johnson's Cover Of Ed Sheeran's 'Shape Of You' Is Sassy AF
27 March 2017, 20:50 | Updated: 28 March 2017, 07:16
Just when you thought Louisa's voice had reached the highest of highs she goes and knocks her live session out of the park.
Since winning the 2015 series of The X Factor, Louisa Johnson has been on a upwards spiral to superstardom with an endless stream of top 10 hits including an epic collaboration with pop favourites Clean Bandit.
At the tail end of 2016, Louisa showed exactly why she was one of the hottest properties in music with her fiery single 'So Good' and now, one year on, she's finally ready to release her debut studio album.
The lead single 'Best Behaviour' is already making waves in the industry so it shouldn't surprise you that her live rendition of the track sounds just as impressive during her live session.
However, we've got to kick things off with Miss Johnson's unforgettable cover of a certain Vodafone Big Top 40 No.1 single...Ed Sheeran's 'Shape Of You'!
Louisa Johnson - 'Shape Of You' (Ed Sheeran Cover)
Ed Sheeran's 'Shape Of You' spent an incredivle SIX weeks at the top of the Vodafone Big Top 40 and Louisa's cover of the guitarist's 2017 anthem might just be as good as the original (yup, we totally went there).
Louisa Johnson - 'Best Behaviour'
Louisa wowed us with her Coachella inspired music video for her latest single 'Best Behaviour' however it is her incredible vocals that really stole the show here. Somewhere behind that angelic face of hers we know there's a cheeky devil, none of this 'I'm on my best behaviour' business.
Louisa Johnson - 'Tears'
'Tears' was a track that well and truly put Louisa Johnson on the map. Clean Bandit have collaborated with some of the biggest female artists of the last few years, Zara Larsson, Anne-Marie, Jess Glynne and of course Louisa!
Louisa Johnson - 'So Good'
With her backing singers in tow and the band sounding absolutely pitch perfect, we guarantee you won't find a live session filled with as much passion as Louisa's 5* performances in the Capital live session studio.
Download Louisa Johnson's incredible single 'Best Behaviour' here.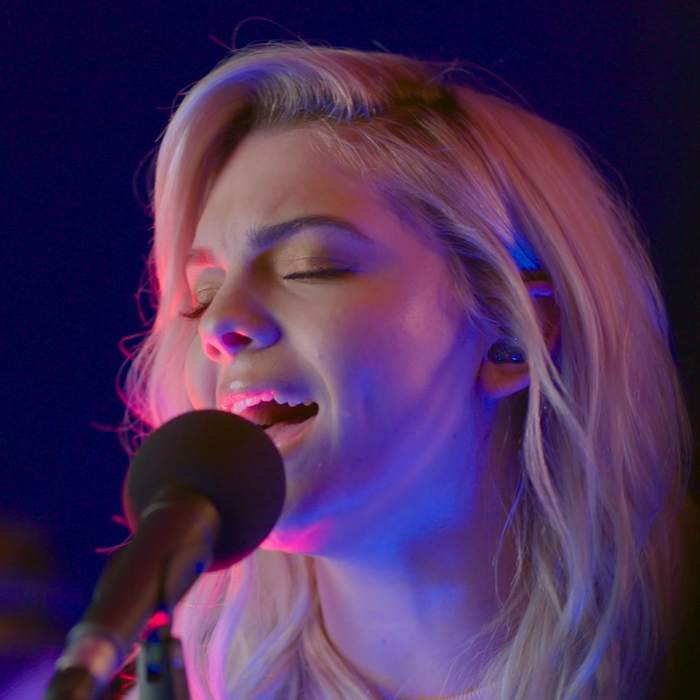 PIC: Capital FM
You May Also Like...