WATCH: Louisa Johnson Let Slip That One Of Her #CapitalSTB Tunes Was Actually Written About... Roman Kemp.
10 June 2017, 17:55 | Updated: 1 May 2018, 08:13
This makes us so emotional.
Louisa Johnson and Roman Kemp go together like Stormzy and overside boots. So it'll come as no surprise that when she hits the #CapitalSTB stage, she'll be thinking of a certain someone up there.
The 'So Good' singer needed a cocktail before she did her full set at the Summertime Ball, so she headed down to The Sunburnt Arms, a bar opened by Roman Kemp... For one night only, probably.
> WATCH: Olly Murs Hints That He May Just Have A BIG Collaboration Happening On The #CapitalSTB Stage!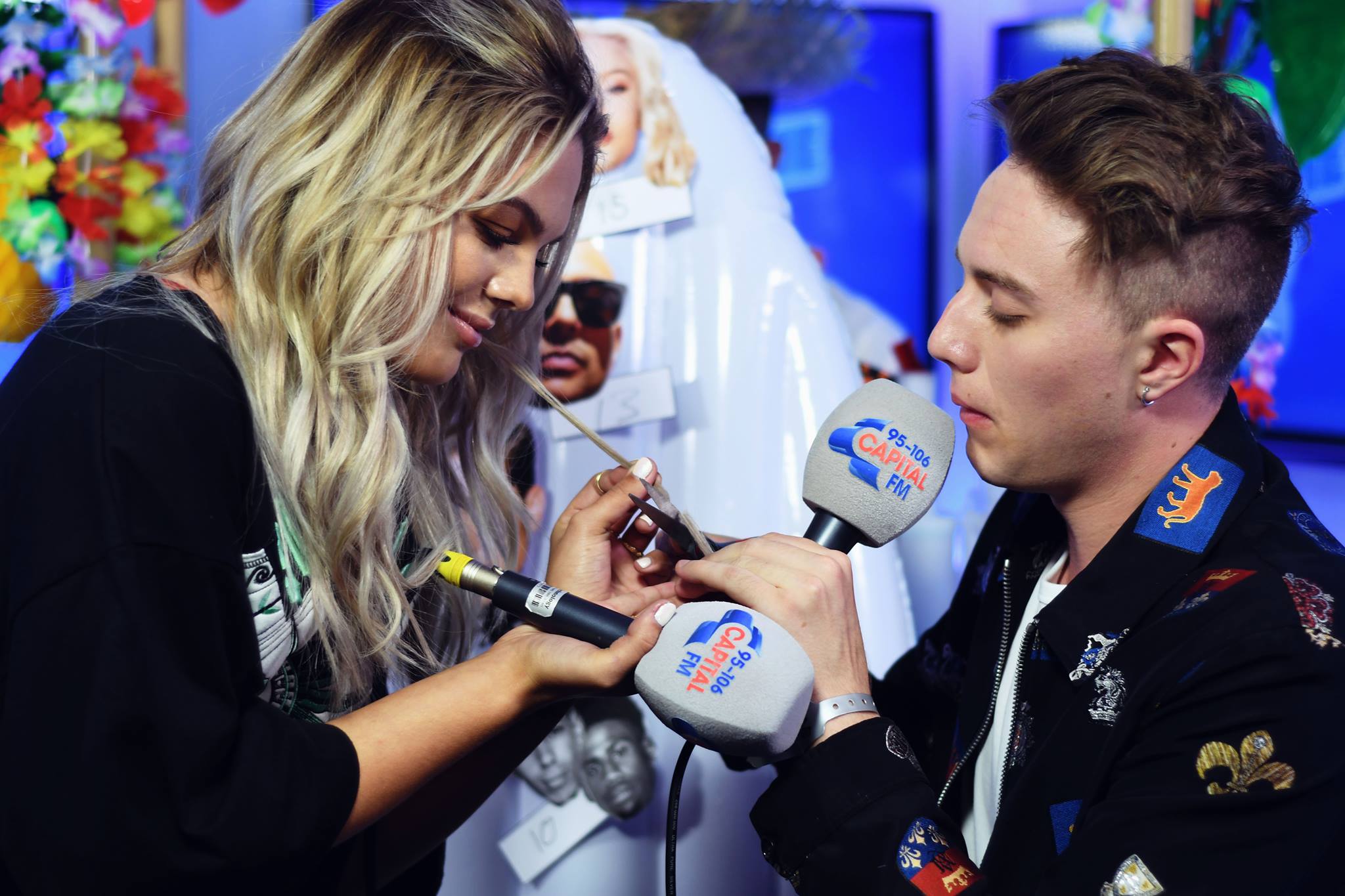 You know the drill by now - Roman brings a guest to his bar, and he makes them do some ridiculous challenges. Sure, she proposed to Producer Joe. Standard. Sure, she let him give her hair a snip.
But the real clincher was when she agreed to dedicate one of the tunes from her #CapitalSTB set to the presenter. As long as it's not 'Best Behaviour'. That makes us wince a little.
> Download Our App And Catch ALL Of Louisa Johnson's INCREDIBLE Set!
Still, she's - so far - at the top of the leader board, joint with Dua Lipa and Zara Larsson. Even if you have to base on of your best-selling hits on that dweeb, it's worth it, right?
And for EVEN MORE performances by Louisa Johnson, sit down and enjoy her cover of Ed Sheeran's 'Shape Of You'...