Louisa Johnson Shares Heartfelt Apology For Posting Homophobic Tweets
29 March 2018, 10:38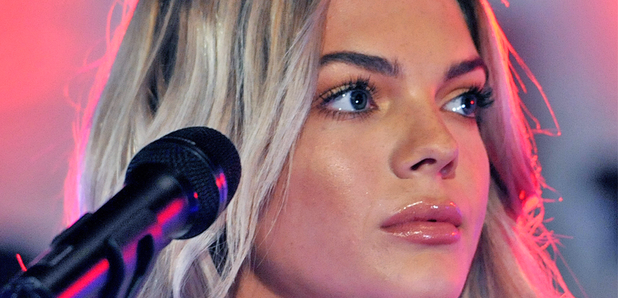 The former X Factor winner has spoken out about the recently discovered tweets she sent back in 2013.
When Louisa Johnson took the X Factor crown in 2015, she was just 17 years old. Several years before bursting into the charts, it turns out Louisa sent a handful of tweets using homophobic language and these have now resurfaced.
Following the tweets re-emerging, Louisa has shared an apologetic statement on her Twitter account, explaining that her statement was not an excuse but an explanation.
> Louisa's Latest Music Video For 'YES' Is Seriously Epic!

Louisa's statement read: 'When I was a school girl I made some inappropriate remarks on Twitter. I was young and foolish, and hanging around with the wrong crowd & didn't know any better. That's not an excuse, it's an explanation.'
March 29, 2018
She went on to add, 'I'm sorry for some of the comments made at that time on social media. I think it's important for me to speak out about this and say that I don't think it is right or appropriate for anyone to use derogatory language at any time or any age no matter what the circumstances.'
'I am a completely different person to who I was at the age of 14, and I am huge supporter of the LGBT community. I have a lot of young fans and I know I can now use my voice for a message of positivity, inclusion and equality X'.
The tweets began to resurface after Louisa was announced to be performing on the main stage at Birmingham Pride Festival this year...
Following Louisa's public apology, people were quick to praise her response...
Love! Don't you worry about that. We've all got past tweets that we regret it's all about how we are as a person now. And you've inspired each and every person to be who they want to be x

— jamie (@lemonadelouisa) March 29, 2018
we've all been young and naive once, if anyone says they've never made a mistake then they're definitely lying. I have probably used words I had no idea of meaning when I was 13 or 14, we've all done it. It's the person you are now that counts don't worry you're amazing person!

— Carys (@LeighsmuffinsX) March 29, 2018
Thank you for being honest Louisa! We love you

— BryAn (@allfiredup93) March 29, 2018
The only apology you should be giving is an apology for not having any choreography in the Yes video but as a member in the lgbt community it's all good louisa! Everyone makes mistakes pic.twitter.com/dLeq9NV4qN

— Teddy Mykaels (@IamTeddyMykaels) March 29, 2018
> Download Our Fancy New App For All The Latest Louisa News!
Whilst you're here, check out Louisa's epic live version of Christina Aguilera's 'Diirty' when she joined us in the studio recently...