Louis Tomlinson Reveals None Of The Band Liked The Name 'One Direction' Because It's "Corny"!
31 August 2018, 15:10 | Updated: 31 August 2018, 15:47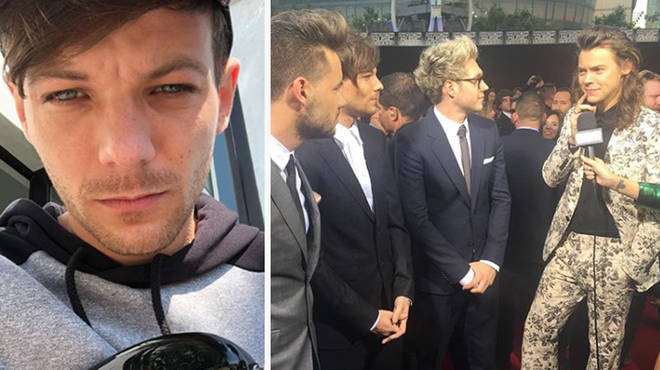 Well that's awkward!
One Direction might be a household name but that doesn't mean that the founding members actually liked the name… Louis Tomlinson has admitted that none of the boys were keen on it!
Niall Horan Helped A Fan Come Out To His Parents In A Gorgeous Way
When a band called No Labels auditioned for the X Factor panel, they revealed the reason for their name. They explained, "We're all so different, so we didn't want to get put in just one single genre."
Louis then had a confession of his own – none of the band actually liked the name One Direction! He revealed, "The thing is with a name… I don't think any of us were ever a massive fan of One Direction. If you think about the name, it's a pretty corny name."
Harry Styles has previously claimed he was the one that came up with the name, telling CBS Sunday Morning, "I think it was me. I know they're [Louis, Liam Payne, Niall Horan and Zayn Malik] not here to defend anything else, but it was me. I thought it sounded good. We threw around names for a little bit, and I honestly don't know.
"I suggested it and everyone was like, 'Yeah we like that' and then it kind of stuck, and that was what it was."
> Grab Our App And Get The Latest From Louis Tomlinson